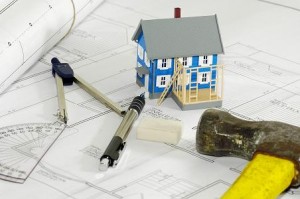 Did you know that home renovation spending in 2012 hit the highest level in six years? CNN says while many are considering upgrades, they aren't sure where to invest.  A Sacramento Home Renovation Consultant offers 7 tips to get the most bang for your buck from home renovations including. Here area  few areas she touches on:
Front Exterior

"Curb appeal is paramount," explains Dubach. "You want to have a nice, presentable exterior with good landscaping to make a great first impression."

Kitchen 

"This is probably the most important area in the home. It's a social center where friends and family naturally congregate," explains Dubach. She says to focus on items like granite countertops with nice tile backsplashes, tile floors and stainless appliances to improve the aesthetic and financial value of the space.
The full article is worth a read as she offers additional suggestions for flooring, the master bath, the backyard, closets and energy efficient improvements.  If you're planning home renovations, it's a good idea to consider these 7 tips.
Related Posts
No, you probably don't need to redo your kitchen in order to…

Any real estate agent looking to be successful needs to take advantage…

People have been remodeling homes for as long as there have…