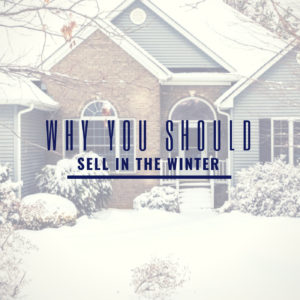 Most people choose to sell during the spring and summer, but selling during the winter has many advantages that you might initially think of. In fact, many real estate agents find selling the winter to be ideal.
Not sure whether you should make the leap or not? Here are some reasons why selling the winter can be a great idea.
Decreased competition
As people usually try to sell during the warmer seasons, there are fewer homes on the market in the winter. You'll have fewer listings to compete with, and buyers will give your home a lot of attention.
Proving winter-related assets
If buyers see your house in the winter, they'll know it can survive nature's harshest season. If your home has extra warming features, like a fireplace or jacuzzi, buyers will find your home even more alluring.
New families
A large percentage of babies are born in September, which means new parents are often looking for a bigger home to accommodate their new family.
Intentional buyers
Many who look at houses don't actually want to buy. In the winter, only very intentional buyers brave the weather to come out and look at homes.
Increased budget
'Tis the season for bonuses from work! This means buyers will likely to have more money to spend on their home.
Job needs
The winter is the biggest time of year for job relocation. You just might be able to catch folks moving to accommodate their new employment needs.
Source: realtor.com