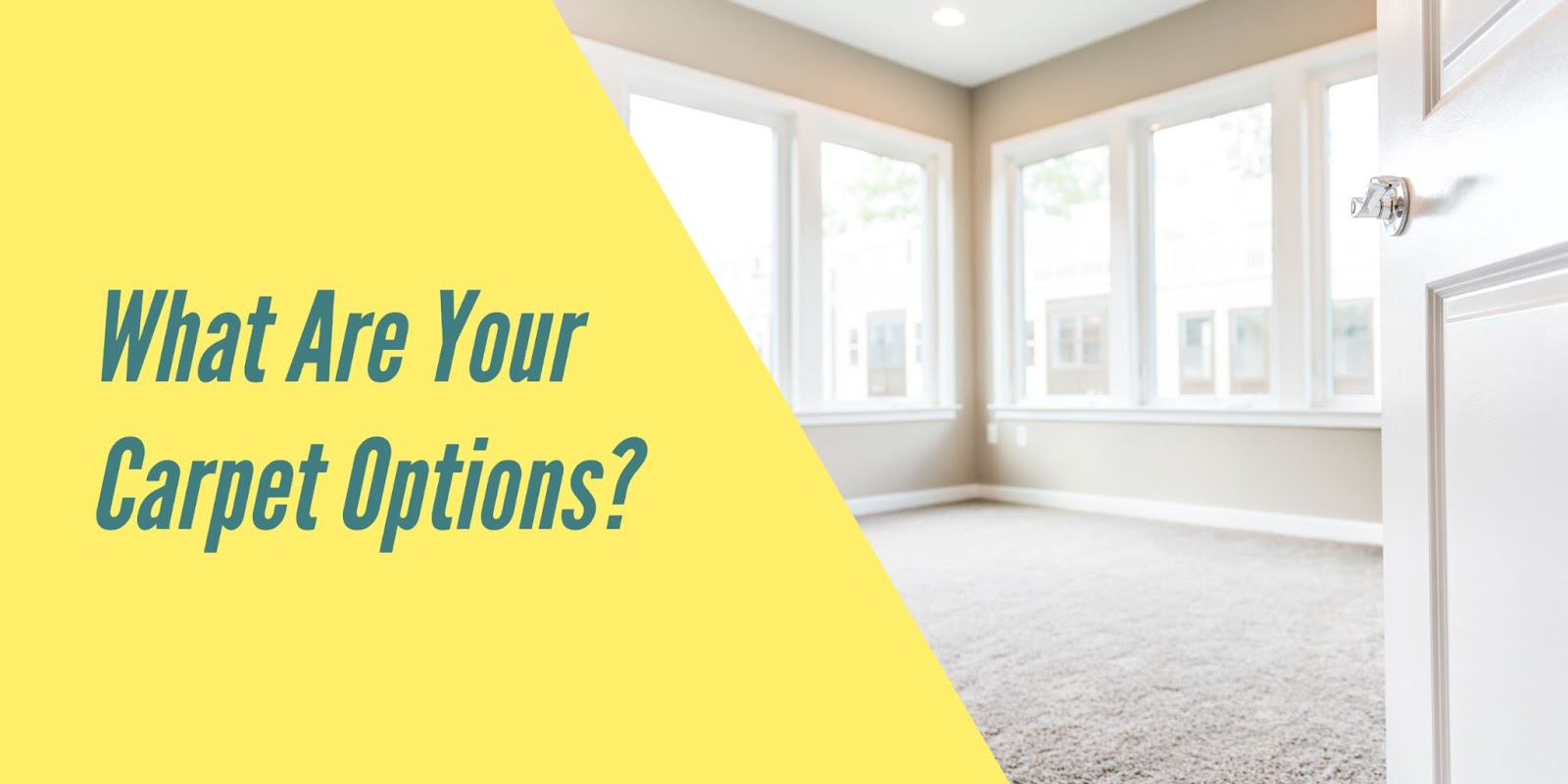 Whether you're buying carpet for the first time or you're replacing old carpet for the 15th time, the process of choosing new carpet never gets easier. That's because there are so many options to choose from, and it can be hard to know which carpet type is best for you. However, here's what you should consider as you weigh your carpet options.
Four popular types of carpet materials
Not all carpets are made out of the same materials. There are many different types of carpet materials to choose from, but these are four of the most popular carpet options:
Nylon.

Olefin.

Polyester.

Triexta.
Of these four options, nylon is the most durable. Not only do nylon carpets have the ability to withstand significant wear and tear, but they are also very easy to care for and maintain. Nylon carpets are ideal for people who have children, pets, or both, as well as for anyone who wants a carpet that will last for a very long time.
Olefin is a more budget-friendly carpet option, but the lower price point is a trade-off for less durability. You can expect carpets made out of polyester to be more susceptible to damage caused by wear and tear, especially when compared with nylon carpets. Triexta is a close second in terms of durability, though carpets made with this material don't stain as easily as nylon does, giving triexta carpets a leg up in terms of anti-staining properties.
Five factors to consider when determining carpet quality
When you're analyzing your options and comparing different types of carpets, it's important to look closely at the quality of the carpets you're thinking about buying. However, something worth keeping in mind is that not all carpets are graded against the same quality standards.
This means that what one company deems as a high-quality carpet might be subpar in the eyes of another carpet brand. It's not that you cannot trust what carpet manufacturers say in regard to the quality of their carpets. All it means is that you should pay more attention to the number of fibers within the carpet as well as the density of the carpet.
The number of fibers that a carpet contains will tell you the carpet's weight, and heavier carpets are generally better in terms of quality. Similarly, knowing the number of fibers within the carpet can give you information about the density of the carpet. You'll want to look for a carpet with a high density value because the greater the density, the better the quality of the carpet.
Different ways to add carpet to your space
When you think of carpeting, you might automatically visualize a fully carpeted floor, but that's not the only way you can incorporate carpeting in your home, garage, office, gym, or other location. Carpets don't have to cover the entire floor of a room, either. Carpets come in all shapes and sizes, so you can add as little carpeting or as many carpets as you want.
For example, here are six ways to add carpet to your space:
Area rugs.

Carpet planks.

Carpet tiles.

Rolls of carpet.

Runners.

Peel-and-stick carpets.
Consider stopping by your local carpet store and taking a look at the carpets that they offer. Sometimes, all it takes is looking at the carpet options available to you and visualizing what they would look like in your home.
Source: HomeActions