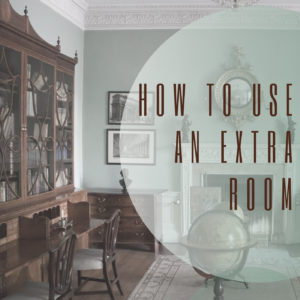 Do you have an extra room in your house? Don't feel pressured to turn it into a guest room- there are so many more things you can do with it.
No matter the size of the space, you have tons of options. Here are some ideas!
Lazy loft
If you have an attic or a small room, turn it into a cozy space! Keep it simple, with some hangout furnishings, like bean bag chairs. It'll be your new favorite spot for taking some relaxing time for yourself.
Bedroom
Of course, an extra room can always become a bedroom. If you have it for your kids now, it can work for guests later once the kids have moved out.
Media room
Think about having a fun space for film viewing! Ideally, it could be next to a balcony or have a lot of windows, as well as a fireplace.
Reading room
You could have your own personal library! Fill the shelves with books, organize them any way you like, and throw in some comfy seating.
Recreation room
Let your extra room be a catch-all space to do your activities. Whether it's playing games, doing yoga, or reading the newspaper, this room can be your go-to place. Put in a couch and maybe a billiards table, and it can suit all your needs.
Gym
Give yourself a way to exercise without leaving home. Pick whatever equipment is best for you and don't forget tons of water to hydrate!
Mini bar
This is perfect for people who like to host and do so often. It's helpful to install a kitchen and ice maker to accompany your beverages.
Home office
This can be a great way to be productive at home. Make sure you have tons of cabinet and desk space. Decorate with motivational posters!
Source: homify