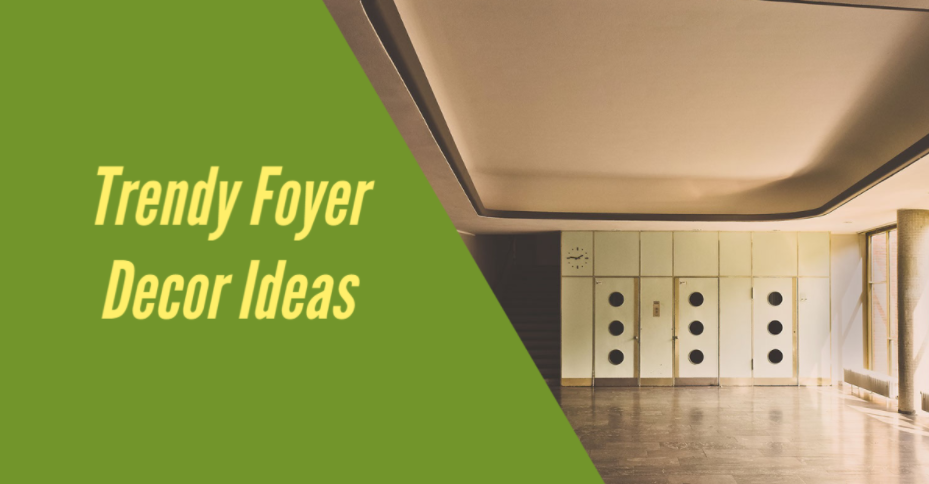 Foyers are typically spaces you consider when you're regularly having company over—so yours probably hasn't gotten much love lately.
But with COVID-19 vaccines rolling out and cities loosening restrictions, your entryway may be seeing more action in the near future. Is it worthy of welcoming guests?
If not, here are some ideas on how you can whip that foyer into shape.
Frosted pendant
We all have some sort of lighting in the foyer, but a frosted pendant gives your home a modern look with softer, diffused light. The frosted glass blocks the bulb, so your home still gets illuminated without glaring light. To bring this trend in your home, don't get caught up on the frosted glass. Instead, focus on the rest of the light fixture's design and matching it to your decor.
Geometric mirrors
One way to quickly update your entry is to add in a geometric mirror. Postmodern styles—think '80s organic shapes and gold brass details—is a hot trend that's fairly new and will instantly update your space. Mirrors in an entry are perfect to make the space feel larger, plus you get a peek at your appearance as you head out the door.
Two-toned entryway benches
A bench in the entry is such a luxury, but it's a place to sit and put on shoes, a place for guests to sit before heading out, and a place to showcase some in-season throw pillows. A bench that uses two colors or two different materials adds depth and texture to the space, so use these colors and finishes wisely to tie together the other materials in your entryway.
Olive trim boards
People are reevaluating their chosen color schemes, and sage and olive are becoming more popular as soft colors that add that desired visual interest and depth to your home. They're calming colors and easily matched with rustic, farmhouse, and homey decor. Combine this color with decorative trim, and you have a soothing color and appealing texture.
Industrial cart table
A console table in the entry has become a must-have. An industrial-style cart works because it can tie in many decor styles. If the rest of your home is farmhouse style, it will flow just as well as it will in a sleek contemporary space. Plus, if you have a get-together, the cart can roll anywhere in the home and double as a cocktail station.
Source: SF Gate