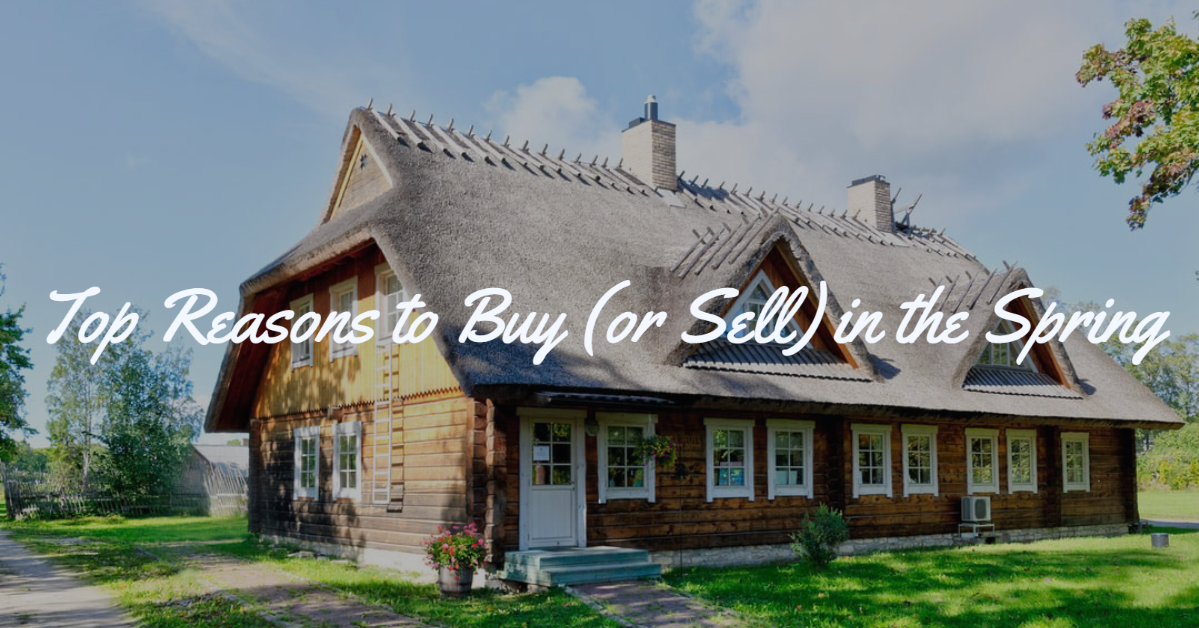 The real estate market often finds itself in full force in the spring. While we're now in the midst of a global shutdown, virtual tours are more accessible than ever before and real estate agents are finding creative ways to showcase homes while maintaining social distancing and hygiene measures. 
Whether you're interested in buying a house or selling your own, this might be the perfect season to jump in. Here's why:
Convenience
Most buyers want to get settled into a new home before the school year begins, and having the summer to get adjusted appeals to many families. Temperate weather helps, too.
Longer days
Our clocks spring forward in March and the days get longer- in a good way. More sunlight and more time for buyers to look at homes makes the process easier for all involved.
Better curb appeal
If you're selling your home, it may look its best this time of year. Separately, if you're a potential buyer, you'll be able to see houses in their prime state, giving a better indication of a property's full potential. 
Open market
If someone is buying or selling a home right now, there's a good chance that they're doing so with a degree of urgency. This makes it easier to work with the other side, as they may be more committed than you'd otherwise expect.
Source: Where Do You Dwell