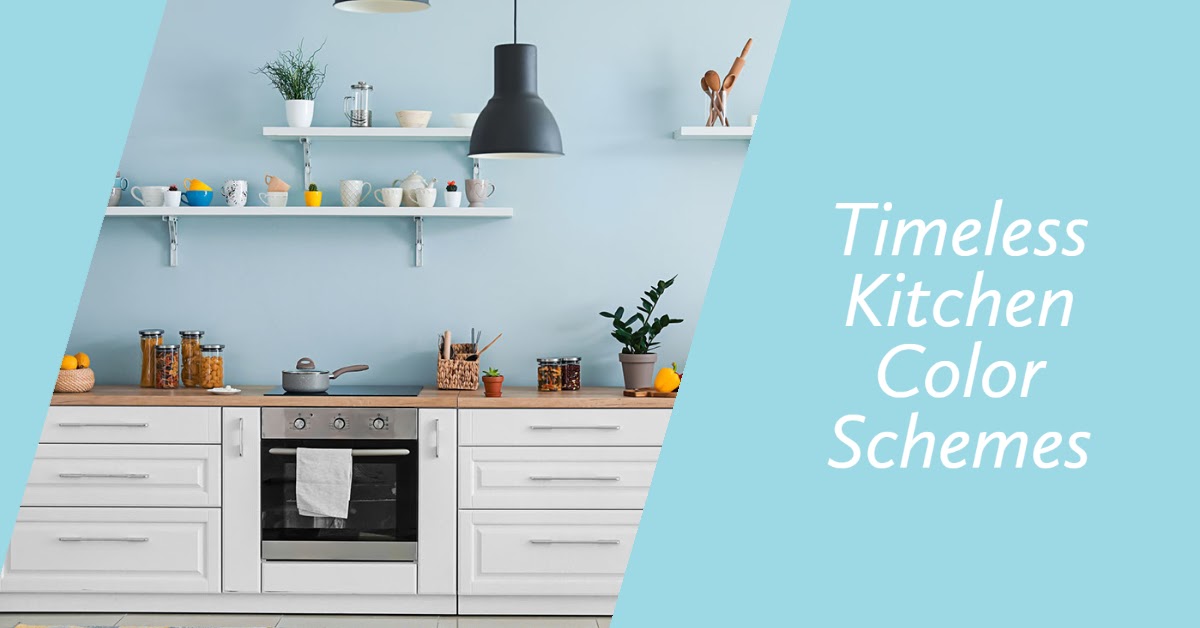 The color of your kitchen should make you happy. With all of the time you spend in your kitchen, whether cooking, working or entertaining, life is too short to dislike the color and style of the room. The next time you're thinking about remodeling, consider some of these timeless kitchen color schemes.
Classic blue
Blue is a calming color and perfect for high-energy kitchens. You can go a little retro with tones that lean toward aqua or choose a traditional country or federal blue. Blues pair well with other colors, including gray, tan and yellow.
Tan or brown
Whether you want to lean toward a neutral beige or embrace 1970s designs that incorporate browns and oranges, brown tones are great for kitchens. This includes natural woods, which we'll talk about more below.
Sunny yellow
If you want your kitchen to reflect the sunny feelings in your home, yellow is a superb choice. When combined with a more subdued color such as gray, it can be used on cabinets to make a bold statement or cover walls or backsplashes.
Cool white
You can't go wrong with bright white. Whether you choose to use it on your floor, cabinets, countertops or in any combination, it's a perfect tone for a clean kitchen. Pair it with any color, from bold red to muted greens.
Sleek black
Choose black for your kitchen fixtures, cabinets, floors or counters for a dramatic look. It will give your room a sense of sophistication and match any bold or soft tones to complement the design.
Rich wood
If you're going beyond a coat of paint, consider wood accents and furniture. The light wood tones of bamboo are bright and airy, while darker woods such as mahogany will bring the drama. Wooden cabinets are great with any color scheme you choose in your kitchen.
Source: Home Actions