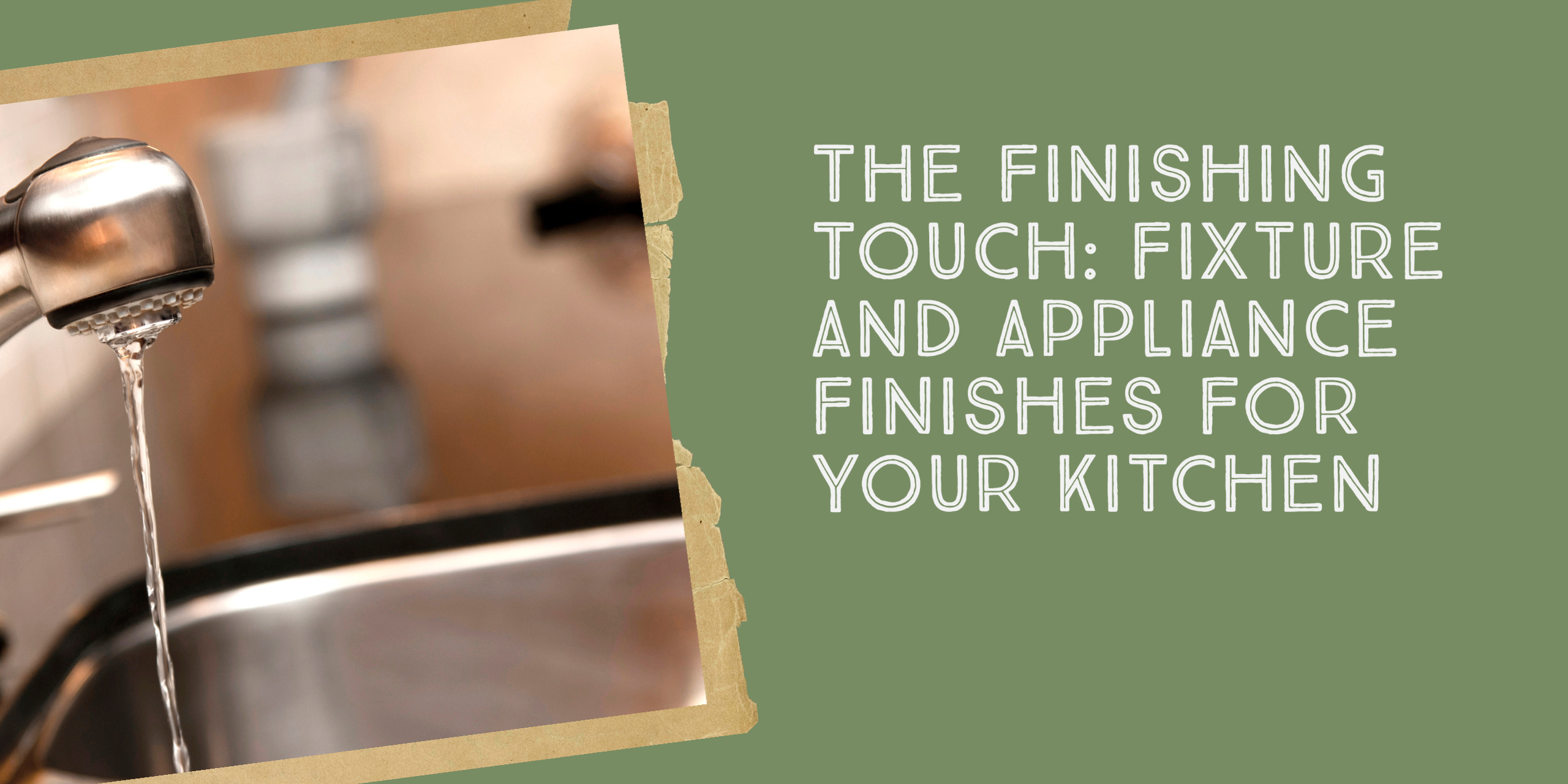 Kitchen fixtures, including appliances, sinks, faucets and lights, come in various styles, colors and finishes. So what do you choose for your home? If you're not sure what finishes would look great in your kitchen, here are some ideas to get you started.
Stainless steel
Probably the most-used finish today, stainless steel is great for appliances, sinks, faucets and other fixtures. It's easy to clean and can match any decor style.
Black
Classic black is still an excellent choice for appliances, light fixtures and other accessories. It's most often paired with a metal such as stainless steel for the sink and faucets.
White
Like black, white is a go-to color for a lot of kitchens. It provides a bright, clean feeling. Appliances, sinks, accessories and lighting come in white, though they're usually paired with metal faucets.
Bronze
While not as common as stainless, bronze is still an excellent and trendy choice for some kitchen designs. It's not usually seen on larger appliances but is fantastic for sinks, faucets, lighting and accessories.
Copper
Some kitchens look amazing with copper fixtures. Paired with white or black appliances, copper can brighten up the look of faucets or lighting.
Gold
For a rich kitchen design, gold is still very much on trend. Most often seen on accessories, lighting or faucets, it can be paired with many colors.
Classic colors
Don't think black, white or stainless are the only options for your appliances. Think back to the 1970s, when kitchen fixtures came in avocado green, harvest gold, browns and oranges. Before that, 1950s kitchens had bright red and turquoise appliances. There are revivals of these classic colors for stoves and refrigerators, and they can provide a bold design choice.
Source: HomeActions