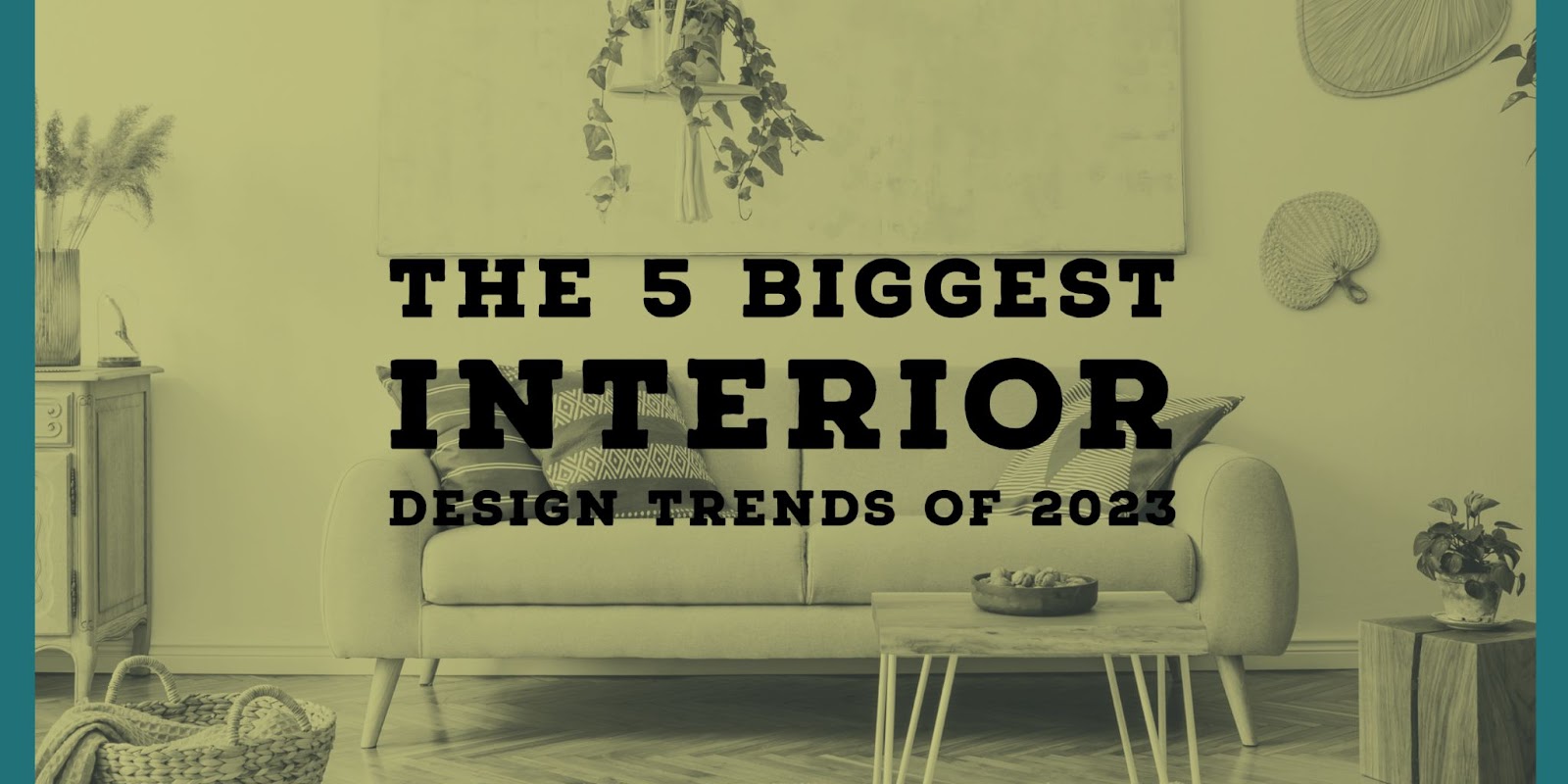 Outdoor features are rising in favor this year, along with private spaces and several other notable home characteristics. To help identify 2023 interior design trends, Zillow researchers examined listing descriptions for more than 200 home features. After crunching the numbers, they determined which features had the largest increases in listing mentions between October 2021 and October 2022.
How many of these are on your wish list or are already in your home?
Outdoor spaces as an extension of the home
If you're like many of us, you're already dreaming of warmer weather so you can get outside — and by outside, we mean just beyond your front or back door. Backyards were highlighted or mentioned 22% more often in for-sale listings last year compared to the year prior. Patios and pools have also seen a boost of mentions in listings, at 13% and 11%, respectively.
"The rising popularity of outdoor features suggests the pandemic has changed the way we want to live for good, priming the backyard for a 2023 evolution," said Amanda Pendleton, Zillow's home trends expert. "When the pandemic forced all entertaining outdoors, homeowners reclaimed their backyards from the kids or the dogs."
Many homeowners will be looking for ways to revamp this space as an extension of their home, whether it's to exercise, entertain or gain some privacy. Some creative ways homeowners can repurpose outdoor spaces include planting edible gardens and creating outdoor rooms for dining.
Floor plans designed for privacy
No matter which side of the open vs. closed floor plan debate you're on, there's no denying that having a little sanctuary at home can be a very good thing. This may be especially true if working from home has become your new normal — try taking a virtual meeting while your roommate is blending their breakfast smoothie just feet away. 
While the modern open layout isn't going away anytime soon, Zillow listing patterns suggest private spaces are in growing demand, with mentions of "privacy" or "private spaces" up 7%. So before you take a hammer to that wall separating your dining room and kitchen, consider this: The closed floor plan is coming back in style for some home buyers.
Of course, most homes built in the last 30 years already have open floor plans, but you might see more homeowners getting creative with furniture placement and dividers to compartmentalize their spaces.
Mirrored walls make a comeback
The internet is full of DIY ideas for covering up floor-to-ceiling mirrored walls and closet doors, relics of the 1970s and '80s that have long been considered a nuisance in the world of interior design. But the tide appears to be turning. Mirrored walls and even mirrored ceilings have been showing up12% more than the year before. More sellers are choosing flaunt — not hide — this design feature, likely due to the fact that a well-placed mirrored wall can help smaller floor plans appear more spacious and brighten a room starved of natural light. 
Testing out this trend in your home doesn't mean you have to turn your living room into something that resembles a full-blown dance studio (unless you want to, of course). Try swapping out an art gallery wall with one oversized, stylish mirror, ideally opposite a window, to make a closed-in dining room feel more open and airy. Or add interest to a long hallway by hanging a collection of vintage mirrors of varying shapes and sizes. 
Kitchen islands get the royal treatment
Speaking of spacious and airy, if your kitchen is big enough to fit in an island as extra counter space, then consider this: Zillow listings saw a 19% increase in mentions of kitchen islands in 2022. It's easy to see why in a post-pandemic normal. They don't simply serve as an extra surface for food prep — they do double and triple duty as the homework table, a desk for remote work, a buffet table for guests or the place where you scarf down breakfast before rushing off to work.
Homeowners adding or updating their kitchen islands aren't interested in blending them into the existing kitchen décor. Instead, trends point to bright colors, unique materials and vintage designs. Short on space? Try a smaller kitchen cart that you can wheel to the center of the room when you're using it, and push against the wall if you're not. (Bonus points if it has a drop-down countertop and a space where you can tuck in a counter stool.)
Old is (still) new again
While it's not technically part of our listing analysis, we expect to see home decorators continue to repurpose old materials and unique vintage furnishings instead of purchasing new in 2023. We first called it last year, in the thick of supply chain issues. Ongoing supply chain challenges and rising prices will push some people to creatively source alternative solutions, while others will be motivated by their own desire to be sustainable or the appeal of personalization. Whatever propels you to embrace upcycled furniture and décor, look to online marketplaces, social media accounts and secondhand sales in your area for deals and inspiration.
Source: Zillow