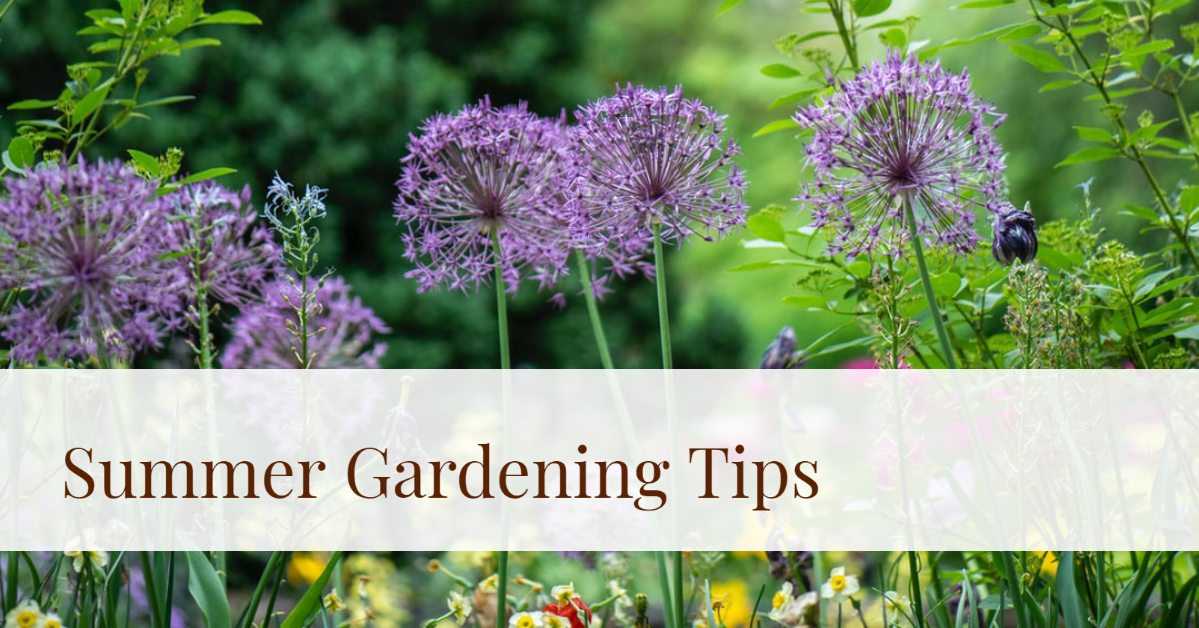 Summer can be an exciting month for gardening when you consider everything that's in season: dahlias, tomatoes, and so much more. With rising temperatures, a scorching sun, and unwelcome pests, however, your garden may need more TLC during this season. 
Here are some of the best tips for summer gardening:
Be smart about watering
While the temperature may be warmer and drier, you don't have to spend every moment of your free time watering your plants. The typical rule of thumb is to water flowerbeds twice a week with plenty of water. 
Don't water at night
The warmth and moisture that comes with watering plants in the evening encourages fungus growth. Try to do your heaviest watering in the morning. You should also avoid watering in the middle of the day, as the soil will soak up the water faster, leaving less for the plants to use.
Feed your plants
Place a 3-inch layer of mulch in beds and around plantings to help the soil retain moisture and keep plants insulated from high temperatures. 
Prune away
Keep an eye on your garden and remove any diseased, damaged, or dead debris, as they block airflow and growth. If you see a plant with dead blooms, cut them back now to ensure it grows healthier next season. Light pruning all year encourages steady growth and builds a healthy plant.
Add shade
If an area of your garden is exposed to strong sunlight for the majority of the day, find a way to create shade. You can use a stunt plant, such as a tree or bamboo cluster, to provide shade for your flowerbeds.
Source: Real Simple