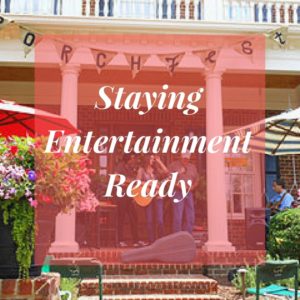 It can often be stressful to ready your house for guests. Here are some easy ways to ensure you're ready for company at a moment's notice. As a bonus, they'll make you feel more comfortable in your home as well!
Appearance
Make sure you're picking up after yourself and all of your possessions are in their rightful places at the end of the day. Keep on top of your chores so the house stays neat and clean. One strategy is to clean a different room each night.
Restrooms
It's a good idea to maintain one bathroom for guests at all times. Maybe it's the bathroom nearest the guest room or the one on the first floor nearest the main entertaining areas.
Entertainment Room
Pick one room in your house and designate it as the place for guests to spend their time mingling. Make sure it has a warm and welcoming environment through the installation of plants, flowers, and colorful decorations.
Calling in the Backup
Always know where you keep your extra resources to host a meal: plates, utensils, table linens.  This will help ready your dining room or patio table much more quickly.
Source: Reluctant Entertainer