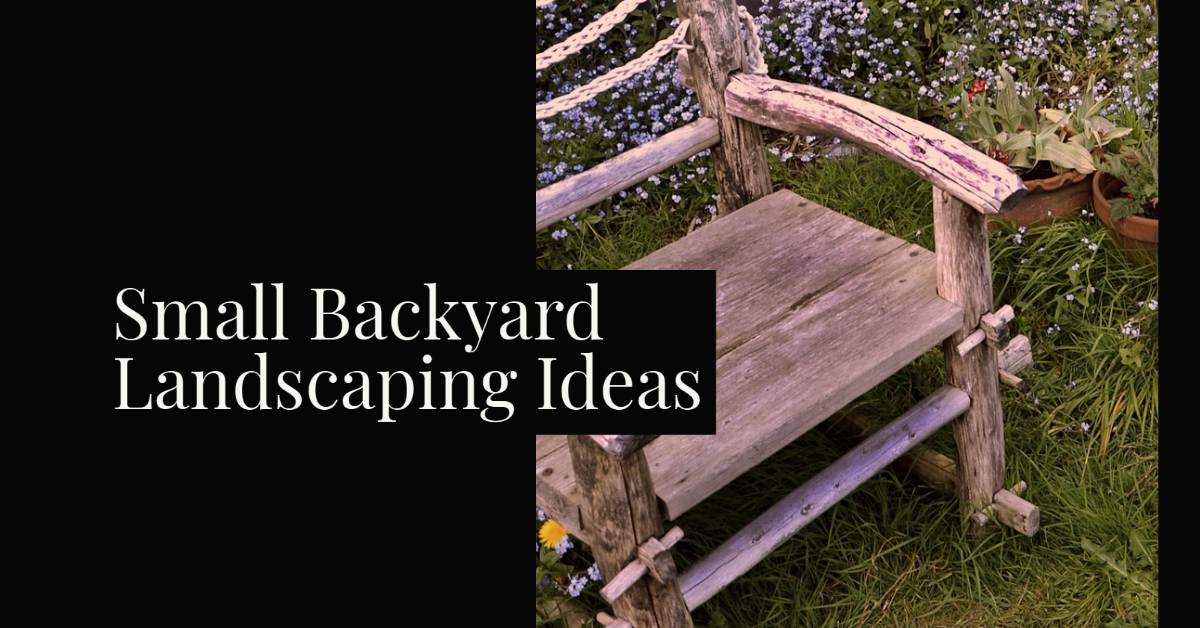 Is your backyard space limited but your imagination unlimited? You're in luck. There are some amazing small backyard landscaping ideas to be found that will get your creative juices flowing. Before you know it, your little plot of land can feel like a real backyard oasis. Whether you want space to entertain friends or value having a private recharge in nature, even small backyards can be adapted to suit your needs.
On average, homeowners with lawn space that is .25 acres can expect to spend $10,000 on landscaping that involves a professional design and mixed materials. When you're working with a smaller space than that, there are two ways to approach landscaping a small backyard.
First, with less space to fill, it can be easier to keep your landscaping budget in check. Especially if you maximize a combination of perennial flowers, long-lasting xeriscaping elements and DIY projects, you can really transform a small yard landscape without a significant investment.
The other way to approach a small backyard is by allowing yourself to splurge more on hardscaping elements. Because space is limited, high-quality landscaping can truly be the focal point and make a big impression. Whether your priority is to save money or create an amazing backyard, there are some great small yard landscaping projects that are sure to inspire.
Make Use of Vertical Space
With ground space at a premium, look upward. With some basic carpentry skills, it's possible to DIY tiered garden beds that can give you much more gardening space without biting into your walkway. Not the DIY type? Vertical garden beds available for purchase mean you only need to provide the green thumb.
Build in Seating
Chairs and especially lounge chairs take up a lot of space, which is a problem if you don't want to constantly bump into them while navigating your small yard. By installing built-in seating around the perimeter of a deck or of the yard itself, you can expand your entertaining opportunities without reducing your usable central space.
Define Spaces With a Floating Deck
Who says the only place for a deck is directly off the house? By tucking a floating deck into the corner of your small yard, you can give the illusion of more space. Add a bistro table and chairs for a welcoming space to sip morning coffee or add a hammock to the level platform for a close-to-home getaway. The average cost for a simple, 10-by-10-foot deck with pressure-treated pine is $2,000.
Mix Ground Cover Materials
If you inherit a small backyard that is filled corner to corner with the same ground cover material, it's time to mix it up. By visually breaking up the texture of the ground cover landscaping materials, like a mix of pavers, rock, turf and decking, the yard will feel much more custom and interesting.
Take a Second Look at 'Wasted' Space
When you're working with the natural limitation of a small backyard, one of the best strategies is trying to multipurpose landscaping elements when possible. A privacy fence can also serve as a vertical garden bed. A shaded corner can be the perfect spot for a water fountain. A tiny concrete patio can be retrofitted with an in-ground fire pit.
Create Terraces for Garden Beds
A small backyard can feel even smaller if there is a significant slope. By hiring a professional landscaper to install terraces into the slope with proper retaining walls in place, you can add visual intrigue to your yard. Take it to the next level by planting flowers or evergreen shrubs in the terraces.
Source: Forbes