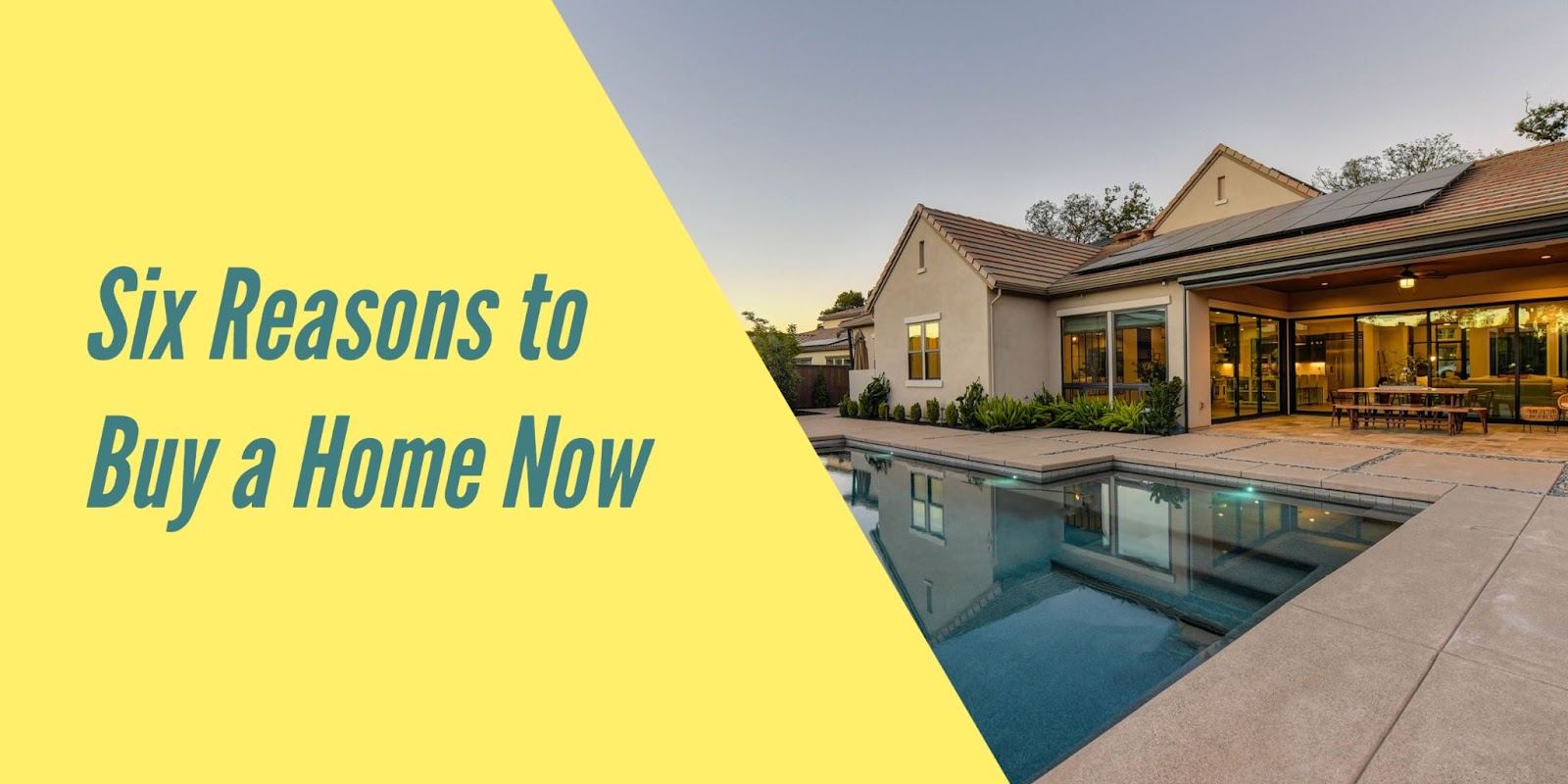 Even in today's housing market, buying a home could be a smart move. Here are six reasons why buying a house could benefit you more than renting:
You may be able to build equity
The market feels pretty crazy right now, so focusing on home equity might seem unrealistic or useless. But typically, homes tend to become more valuable over time, so buying a home means you're investing in something that could be worth a lot more in the future if you take care of it. 
While purchasing a home can feel daunting, it could help you build wealth. Plus, the decision is just the beginning. Consider buying a home as the starting point. You can borrow against your equity to make renovations or updates, for example.
To help visualize how equity might be worth it to you, let's do the math using a rent vs buy calculator: If you purchase your home for $300,000 — with an assumed 20% down payment and a mortgage rate of 6.6%— after living in that house for just five years and two months, you may build enough equity to make buying ultimately a cheaper decision than renting. This hypothetical scenario applies if your home were to appreciate at historical rates compared to renting a house at the typical national rent of about $1,900 per month. Of course, it's crucial to assess the options in your particular market and make a decision from there.
It might sound counterintuitive, but don't get too caught up in the present. Instead, try to imagine what you want your life to be like five, 10 or 30 years from now. Would you rather own a home that is typically worth more than it was when you bought it, with the same or no mortgage payment? Or would you rather still be renting?
You may find a competitively priced home
Prices of individual homes can — and do — fluctuate. If prices are cooling in your area, as they are in many places in recent months, you may get a good deal on a home you like. Plus, compared to a year ago, it's more likely that sellers will offer concessions and negotiate repairs, which could save you even more money in upfront costs.
Your mortgage payment usually won't go up
A fixed-rate mortgage has a monthly payment that never changes. With rents rising at the fastest pace since the 1980s, buying might feel like a safer bet that could potentially help you create a more secure financial foundation. 
If mortgage rates go even lower in the future, you may be able to refinance with an even lower fixed payment. However, if you choose an adjustable-rate mortgage (ARM) or a hybrid mortgage, which combines a fixed rate with an adjustable rate, your payment could potentially go up or down over time.
You may get a tax deduction
The interest portion of your mortgage payment could save you money when it's time to file your income tax returns. Currently, homeowners who itemize their deductions can deduct the interest paid on up to $750,000 of mortgage debt. Owning a home may entitle you to other tax breaks as well.
You may not have to make a fast decision
Take a deep breath. Depending on your market and price tier, you may have a little more time to think about what you really want.
Compared to one year ago, slowing sales, softening prices and longer days-on-the-market stats for homes in some areas may give you more breathing room to shop for a home you truly love. Nationally, median time on market for homes was 31 days in January, which was longer than it has been in the last two years. Compare that to the same time last year, when the median time a home was on the market was just nine days.
You may be able to use your home to earn rental income
If you buy a home and later decide to move out or have a spare room, you may be able to rent to someone else and use the rental income you receive to help you cover your mortgage payment and other costs.
By the way, it is possible to buy a "second" home or vacation getaway and use it primarily as an investment property before you buy a principal residence for yourself.
Source: Zillow