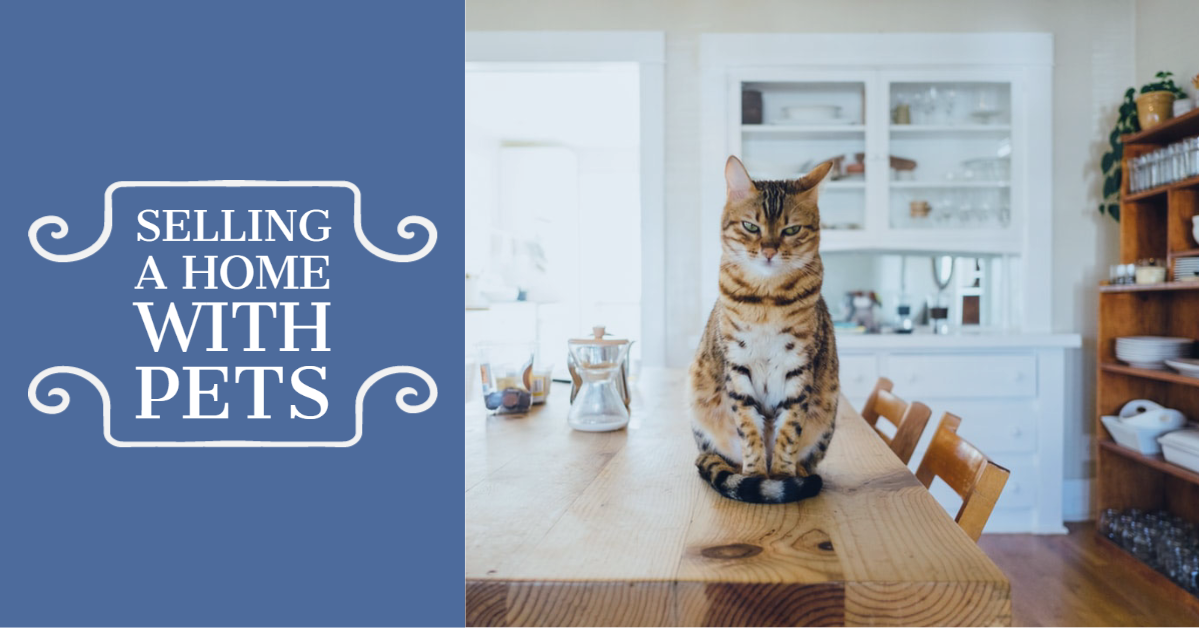 While people love their animals, selling a home while owning pets can be a challenge. Not everyone might consider them part of the family, and buyers want to envision themselves living in your space – and that means hiding any evidence that Fido or Fluffy lived there. 
Prepping your home for sale when you have pets may require extra thought, but it doesn't have to be hard. Here are a few tips to make the process easier:
Remove the evidence
Put away litter boxes. Banish half-chewed toys. Move crates, scratching posts, cages and dog beds out of sight. Decluttering your home and preparing it for showings requires hiding evidence of your pets during the process. Make sure your real estate photographer moves or hides pet accessories too.
Deodorize
While you may have grown accustomed to the odors in your home, a buyer might. Avoid masking odors with perfumed products or scented candles – instead, spray any fabrics, rugs, and upholstery with enzyme cleaners or pet-specific deodorizer that neutralize the odor.
Deep clean
Whether you have pets or not, this is an important step in the homeselling process. Many homeowners tend to neglect walls, upholstery, floors and baseboards over time. Hire a housecleaning service to clean every corner of your home.
Repair the damage
Damaged floors, scratched door frames, or shredded curtains can serve as a negative tip-off to buyers who might wonder what damage has been done that they don't see. Examine every inch of your house for damage that has been caused by your pets and either fix it or move it out of sight.
Spruce up the yard
If buyers don't like the exterior of your home, they may avoid looking inside altogether. Boost your curb appeal by cleaning up any messes left by your pets, whether it's a garden nibbled by cats or waste landmines in the grass.
Source: Opendoor