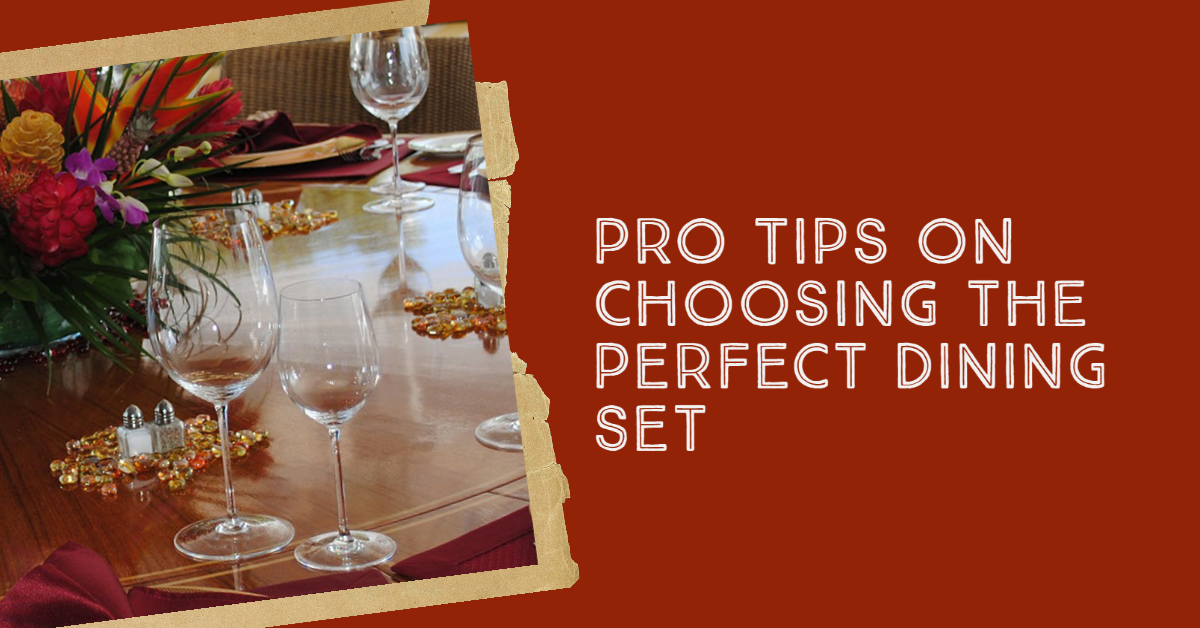 Your dining area isn't just a place to dine in- it's a place where you get to have a good conversation with the rest of the family while you enjoy a scrumptious meal together. The dining area is one of the important places of a home, where family ties are tightened and where one gets in shape through the food they intake. It's vital that the dining area has a good ambience to create a good eating environment. 
Part of a good dining experience is having a good dining set. Do you think your dining set is right for your home? If not, you might be thinking of getting a better set, or you might just be new in your home and you need some furnishings to fill in your dining area. 
Here are some tips for choosing the perfect dining set for your home:
Determine Your Budget and Follow It
It can be overwhelming to have to narrow down your dining set options, given the abundance of options available. It can be helpful to set a budget so that you have a range in mind while searching for the perfect set. This will also ensure you don't spend beyond your means. 
Shape is Important
Consider space when selecting dining sets. Rectangular tables are best for large areas while round, cafe tables are fit for tighter spaces which you can complement with dinnerware in contrasting shapes.
Evaluate How it Fits With the Rest of Your Design
When choosing a style, it's important to note how the room will come together with your existing decor. Polished wood would fit in with mid-century homes, while glass would be better for vintage luxe styles.
Experiment With Your Seating
Matching furniture isn't the way to go anymore. Mixing up different styles of chairs allows you to experiment with textures which can help create interest in neutral spaces.
Know Your Users
How many people will use the dining table? This can help you determine the size that you'll need. Do you often have friends over? If so, you'll need to consider the maximum number of guests you'll be able to entertain. 
Source: Home Design Lover