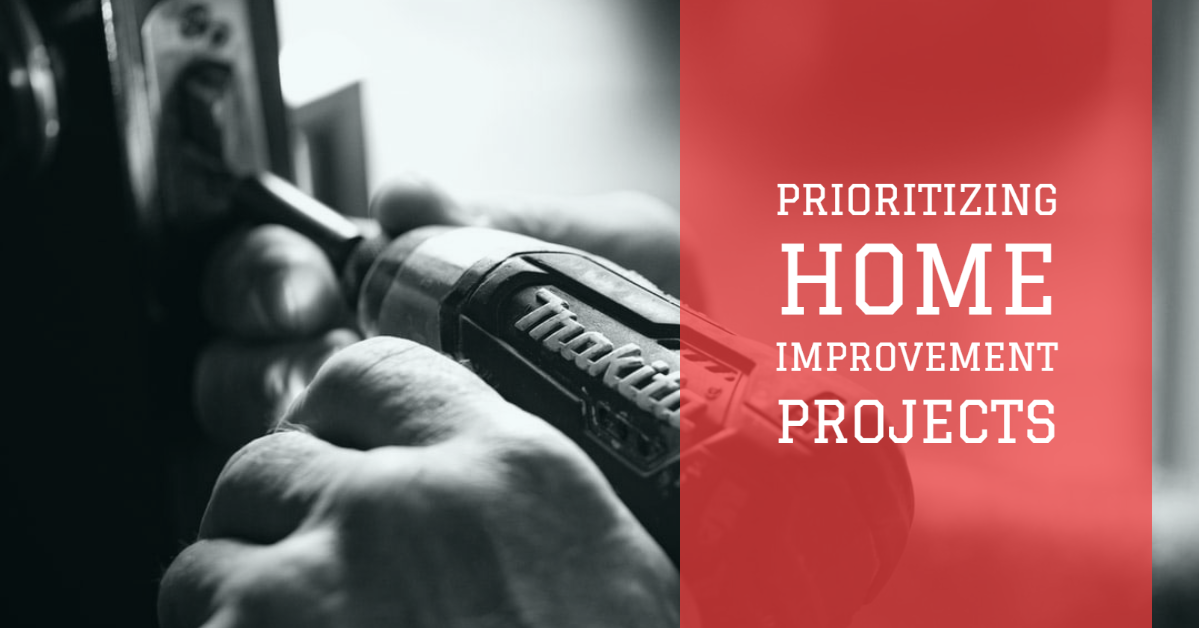 If you're a homeowner, you may be a fan of tackling multiple home improvement projects at once. With a limited amount of time and money, however, prioritizing these projects can be a challenge. 
To ensure you're able to accomplish your goals, here are some handy tips for prioritizing your needs and increasing the value of your home:
Declutter
Cleaning out the clutter and organizing your home should be done before considering any DIY improvement projects. Disposing unnecessary items will help you to gain a clearer picture of your home and better evaluate what improvements are really necessary. 
Assess
After your home is free of clutter, you should then personally inspect your home. Look around and assess every component. Ask yourself whether actual repairs are needed or whether you're largely interested in cosmetic issues.
Safety first
Safety-related repairs should be your top priority, without question. These types of repairs can include roofing, siding, gutters, and security enhancements. Once completed, move on to cosmetic projects intended to improve the aesthetic appeal of your home.
Set a budget
Before starting any home improvement project, determine your budget. This will dictate which projects you should take on first. Work with your resources and avoid getting into debt, and keep in mind that some projects can be less expensive without the support of a contractor.
Avoid certain projects
A contractor might not tell you this, but there are a number of different projects you might be tempted to pursue that won't increase your home value. Try to refrain from building a home office, pool, hot tub, or luxury shower for this purpose.
Source: The Leaflet