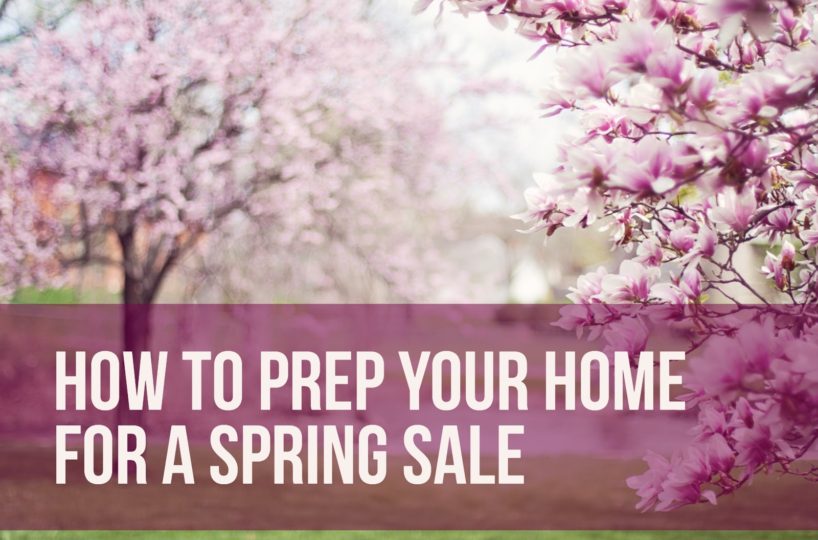 Do you want to sell your home this spring? If so, now's the time to get moving. As soon as the last snow has fallen, potential buyers will start looking for their new home. This generation of would-be buyers has higher expectations, wanting a home in excellent condition with its best features on full display.
Here are a couple of things you can do to get your home ready to sell this upcoming spring.
Get rid of oversized and excess furniture
The less furniture that's in your home, the larger it will appear when buyers step inside during a showing. Sell or donate all items that you don't plan on using in your new home and store away larger or less aesthetically pleasing items.
Clean out the clutter
Whether we're talking about magazines on a side table, the kids' boots in the hall, or your blender on the kitchen counter, clear it away. Your home needs to look sleek and minimalist, so put all unnecessary items away. Be careful not to overfill your closets, though, as prospective buyers might look inside and worry that they're not large enough to suit their own needs.
Focus on curb appeal
Many potential buyers drive by your home long before they ever ask to come inside. You want to make the best first impression possible. Be sure to trim the trees to make your home more visible and keep it well-lit at night in case buyers drive by after work.
Clean your gutters and remove dead landscaping, replacing it with new sod and flowers. Consider resurfacing your driveway and even getting a new mailbox. With the outside weather turning beautiful, you want to make sure your home is beautiful as well.
Get professionally-taken photographs
If your home doesn't show well in the photos, people won't bother to visit. Photos taken with a phone or tablet aren't acceptable, so get the best camera possible and make use of proper lighting and angles. Consider getting your home professionally photographed, and you may even want your stager (if you have one) at your photo shoot. Great photos don't happen by accident.
Source: U.S. News & World Report