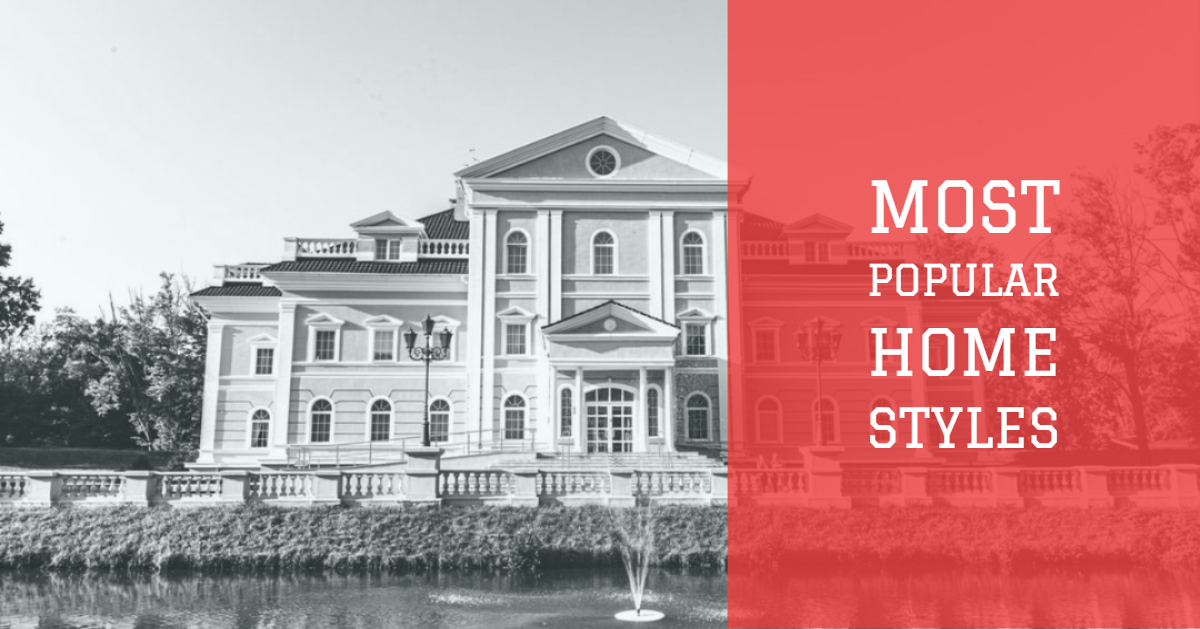 With so many types of home styles, it can be challenging to narrow the list down to your favorite. It's fascinating to see these styles change over time, with some making surprising comebacks and others fading into the distance. We can all learn something from each style, though, as house construction styles influencer each other greatly.
Here are some of the most popular home styles:
Country French
Dating back to the 18th century, when France occupied much of eastern North America with settlements along the principal waterways, Country French-style homes are often one story with many narrow windows and paired shutters, steeply pitched roofs, stucco walls, and a half-timbered frame. The curb appeal stands out and frequently features stunning landscapes and driveways.
Colonial
The Colonial style, dating back to 1876, is one of the most popular home styles in the U.S. These homes usually have two or three stories, fireplaces, and brick or wood facades. The classic Colonial-style house floor plan has the kitchen and family room on the first floor and bedrooms on the second.
Victorian
There are several styles of houses that fall within the Victorian Era, which lasted from 1860 to 1900. These homes were romantic, distinctive, and abundant with detail. Contemporary Victorian design uses more modern fabrics and colors.
Tudor
The Tudor houses we see today are modern-day re-inventions that are loosely based on a variety of late Medieval English prototypes. Common features include a steeply pitched roof, prominent cross gables, decorative half-timbering, and tall, narrow windows.
Craftsman
Also known as Arts and Crafts, the Craftsman bungalow was a popular home style between 1905 and the 1930s. A distinguishing feature is the large amount of interior woodwork. For the exterior, these homes have low-pitched roofs, exposed roof rafters, decorative beams or braces under gables, and porches framed by tapered square columns.
Source: Better Homes & Gardens