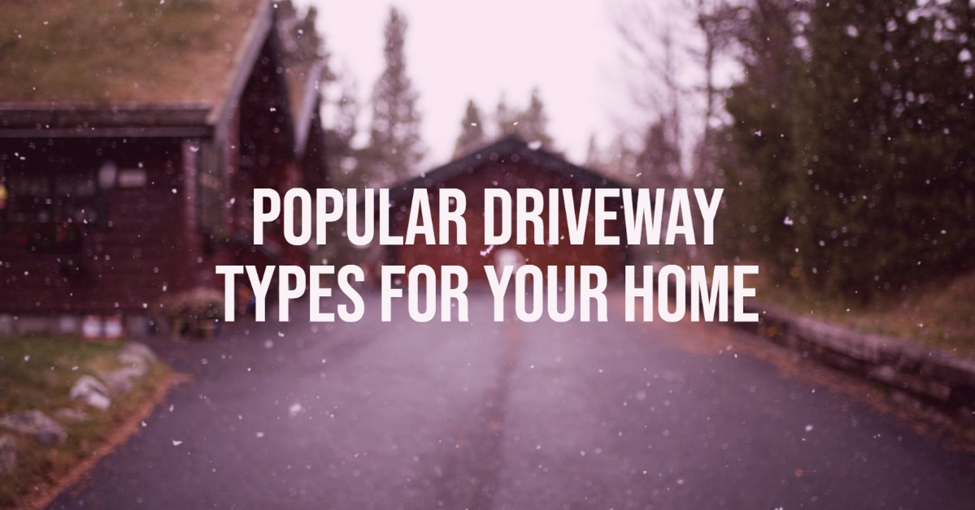 Putting aside their intended purpose, there's no reason why your driveway shouldn't be aesthetically pleasing- if done right. What many people fail to consider is the vast amount of driveways that can be applied to the home. 
Depending on your budget, aesthetic preferences, and climate, you'll want to review all viable options. Here are a few of the most popular:
Concrete
Arguably the most popular type, concrete driveways are made to last, offer flexibility in appearance, and won't cost an arm and a leg. Concrete can be affected by cold weather, however, so it's something you may want to avoid if you're living north of the Canadian border.
Brick
Brick driveways have long been favorites for homeowners and businesses alike. A brick driveway exudes a certain level of class, comes in a variety of colors, and can be customized in such a way that it's unlike any other driveway of the same composition. The most common complaint is what it's expensive, but you get what you pay for.
Asphalt
Easy to install, especially compared to concrete, asphalt driveways are quite popular. The black also assists in melting snow, though by virtue of the material only coming in one color, you don't get any customization options. 
Gravel
Gravel helps with water runoff and allows you to obtain the look and feel of a given driveway, thanks to its variety of colors. Most contractors recommend that you edge or layer the gravel to assist in its upkeep, and since gravel are small rocks, there will be a fair amount of shifting over time.
Paver
Made from brick, concrete, or natural stone, paver driveways look good, hold up, and offer that "wow" factor when seen from the street. The biggest con is expense, though with there being a myriad of types and surfaces, there's a continuum of options.
Source: EuroPaving