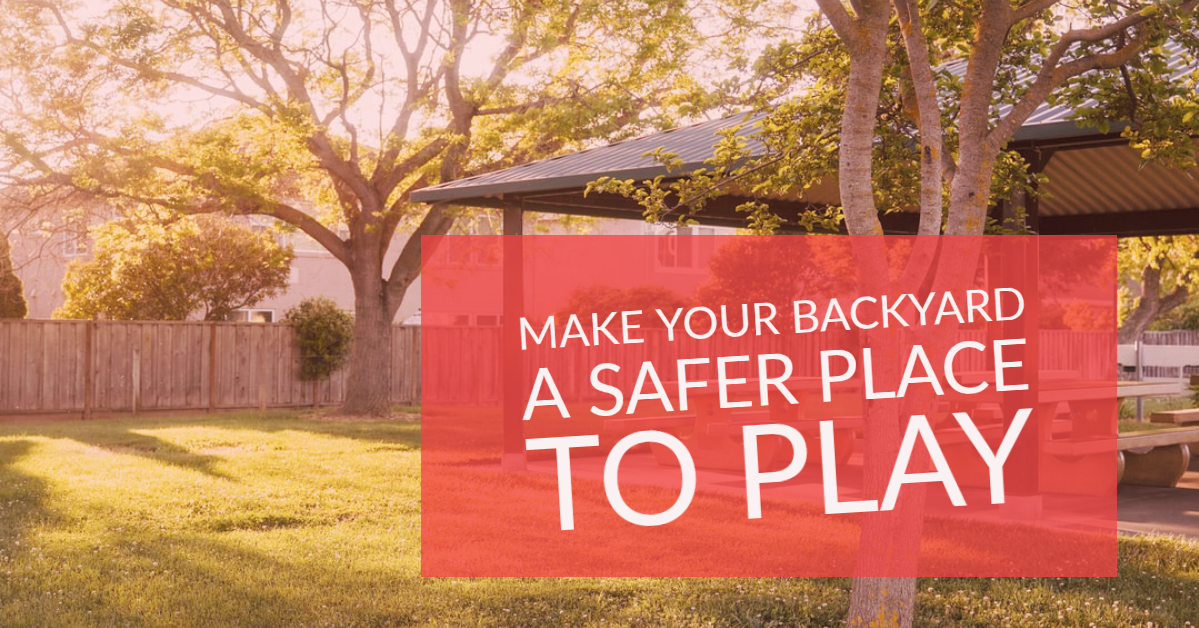 While backyards are synonymous with summer fun, offering your kids fresh air and exercise, they can be surprisingly dangerous places, too. Following a few simple safety guidelines can go a long way toward thwarting outdoor injuries. 
Here are some steps to help ensure your child's outdoor play area is as safe as it is fun:
Establish safety rules
Have your kids help you establish rules for safe outdoor play. Write them on a piece of paper and post it somewhere visible. These could include everything from using all play equipment properly to placing personal items away from the play area.
Survey the yard for personal hazards
Pick up items that could present a danger, such as garden tools, ladders, hoses, and chemicals. Place these items in a secure area that can't be accessed by your child or their friends. Make sure outdoor play structures like tree forts and playhouses are free of stinging insect nests. 
Supervise children at all times
Kids can't always recognize potentially dangerous situations, which is just one reason they should be supervised by an adult while playing outdoors. If an accident occurs, the adult in charge can respond to the injured child immediately.
Install a fence
Fences outfitted with self-closing and self-latching gates can help ensure your kids and pets remain in your yard. If you can't install a fence, set boundaries within which your children can play.
Eradicate poisonous plants and flowers
Your toddler might not know better than to eat unfamiliar vegetation. Remove any potentially toxic plants growing in your yard, and consider building a kid-safe play garden instead.
Source: SafeWise