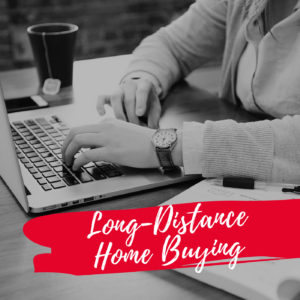 Looking for a new home is overwhelming enough, much less when you have to do it from many miles away. But as long as you are armed with the right strategies, you can certainly find the right home for you.
Having a good realtor is key, of course, but here are some other tips to be successful in shopping for houses long-distance:
Do Your Research
It's important to know the area you're moving to. Check out the neighborhoods, the restaurants, the schools, the shopping- whatever is important to you!
It's also a good idea to look at some numbers. Find out how long your daily commute will take, what the crime rates are, and the ranking of the schools. The caliber of schools is not just important for you, but also for the future sale of your home.
Of course, it's essential to spend time finding the best agent for you. Especially if you are far away, you'll want to pick someone who knows the area very well.
Prepare a Travel Budget
Set aside money to travel to your future location. If you're house hunting from afar, you will likely need to visit the homes in person at some point. Additionally, unexpected things can always come up, which may demand you being present at your future home.
Decide What You Want
It's especially important to know what matters to you in a home when you're buying from far away. It will greatly aid your realtor in finding something, as well as allow you to make offers quickly without seeing the home in-person.
Beat Your Nerves
It can be nerve-wracking to place an offer on a house before seeing it. However, it's possible to insert a clause in the contract making the sale contingent on an in-person viewing of the home. Another safety net you can make use of is renting the desired home before buying it, giving you the opportunity to test it out.
Source: Zillow