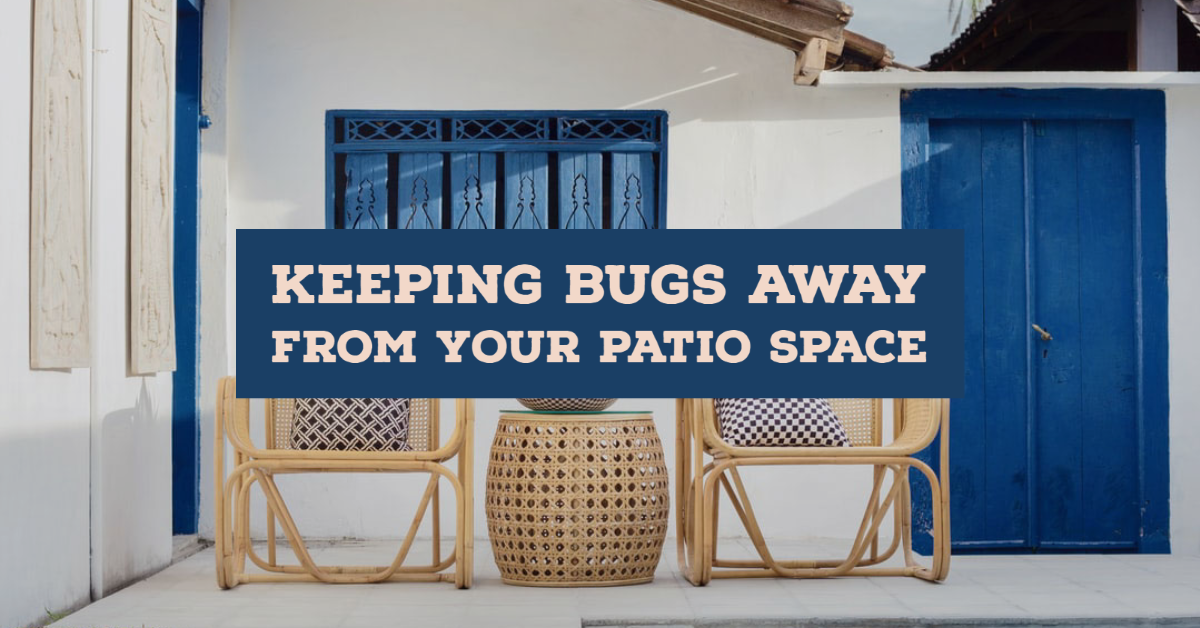 Summer is finally here, which means outdoor living is in full swing. Our exterior spaces get a lot of use this time of year, from relaxing with a refreshing drink to grilling a favorite meal.
Along with all the great things summer brings, there's one significant drawback: bugs. There's no shortage of pests that can put a damper on your warm weather fun, from mosquitos to ants.
Here are a few ways to keep these nuisances at bay and enjoy your outdoor space in the warm weather:
Add a patio fan
Outdoor ceiling fans are becoming more popular with each passing year as a way to keep homeowners cool while relaxing on their patios and decks. These features are particularly helpful in warding off mosquitos and flies, which don't stand up well to strong winds.
Get rid of standing water
Be sure to regularly check your yard to make sure you're not attracting pests through having standing water, which is a breeding ground for mosquitos. Water in bird baths should be changed every few days, and rainwater barrels for gardening should be screened and cycled through regularly.
Keep the yard clean
A tidy and well-manicured lawn helps deter summer bugs. Tall grass has a tendency to harbor tickets, while bushes or tree limbs near your home can make it all too easy for pests to come inside.
Clean your gutters
Regular upkeep on your gutters can help keep pests away from your yard and home. Dirty gutters provide a steady source of food and water for ants, earwigs and mosquitoes. By keeping them clean, you'll take away the pests' accommodations.
Avoid mulching
While mulch can spruce up your curb appeal, it also provides the perfect environment for a variety of bugs. If you're going to use mulch, keep it at least 12 inches from the foundation. You may want to consider using a material like rock or gravel, which is aesthetically pleasing but less attractive to pests.
Source: Lansing State Journal