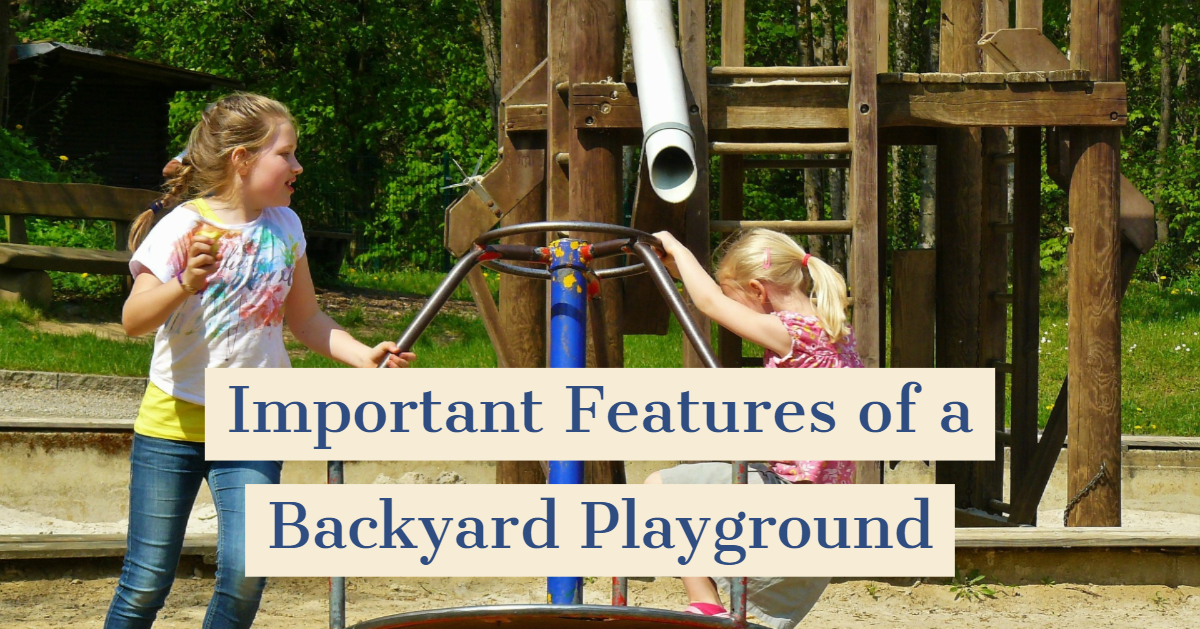 It's no surprise that spending time outside provides a significant benefit to children. Countless studies have demonstrated the myriad boosts that outdoor time can provide to your child's physical and mental health. The key, however, is to ensure your kids are able to do so in a safe way- including the playground. 
Here are a few features to keep in mind when purchasing or building a backyard playground:
Solid Beam Construction
Many playground companies use wood beams that are pieced and glued together, making them susceptible to warping, cracking and buckling. Look for companies that use solid beam construction and a strong wood, like cedar, which is naturally durable and resistant to decay, pests and mold.
Sturdy Hardware
While the wood that is used on your backyard playground is important, so is the metal that connects the different pieces together. Make sure these pieces are made of hot-dipped galvanized metal, which resists corrosion.
"Ouch-less" Features
Be sure to use features that minimize the potential for injuries. These include textured and powder-coated grips; snag-free and recessed hardware; double wall reinforced slides, and soft, splinter-free ropes.
A Safe Space
Your playground should be situated in a level yard with solid ground underneath. It should also be clear of any electrical wires, overhanging branches, fences, and other potential hazards. 
Periodic Maintenance
It might be necessary to tighten the hardware on your playground on occasion. Treat it with a non-toxic sealant annually, and areas that have high exposure to direct sunlight should be touched up periodically as well.
Source: Playground One
For tips on securing your backyard to keep kids safe this summer, click here.