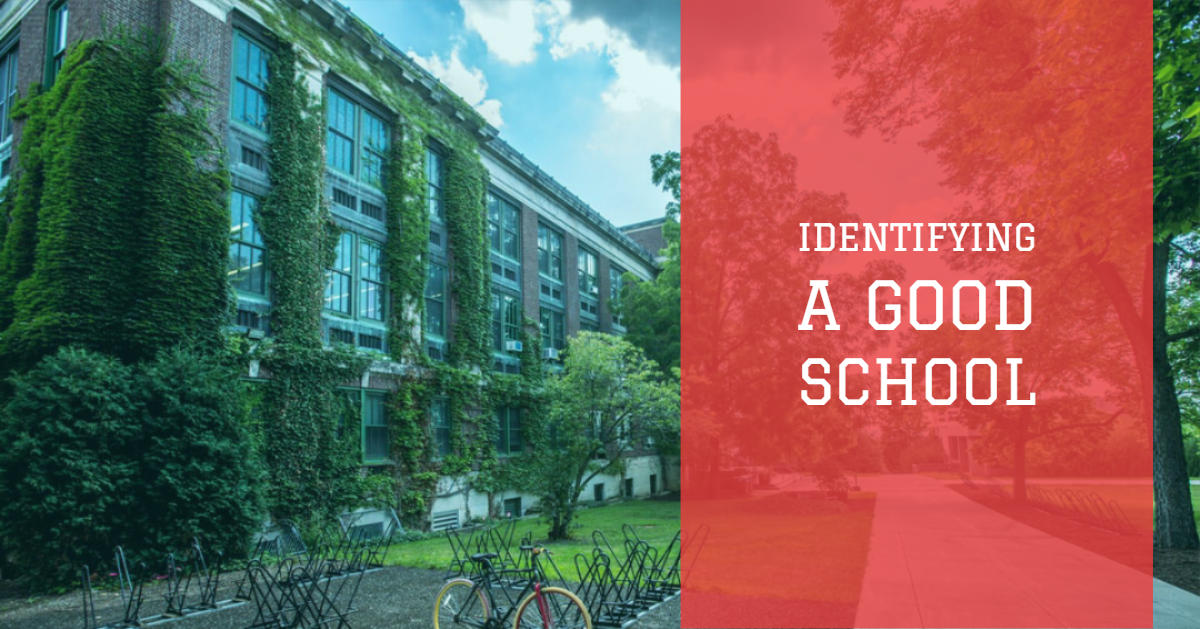 You're thinking of moving to a new town, and your kids are still in school. Do you want to risk moving before finding out that the school system is sub-par, or do your due diligence beforehand? 
It can be difficult to identify what makes for a strong public or private school system, but these indicators should help:
What it feels like
Don't discount the mood and atmosphere of the school. Are the teachers friendly? Do the kids seem happy? Are the walls gaily decorated? If yes, that's a great start.
Good teachers
If average scores are in the 70th percentile or are rising year to year, that's a good sign- but more important is the quality of the teachers that will be tasked with educating your children. Ask fellow experienced parents about their impression of the school system's teachers.
The library
A library full of kids is a sign of health. Be sure to also consider whether there are enough books and computer terminals.
Safety
While safety is less likely to be a problem than newspaper headlines would suggest, it's still an important factor to consider. If you're comfortable in the community, the school is likely to be safe as well, but this wouldn't necessarily be the case with a school that's far from home. 
Long-term superintendent
Most urban systems average little more than three years per superintendent, yet many have good schools. A suburban system with rapid superintendent turnover, however, is less common and a matter of concern.
Source: Washington Post