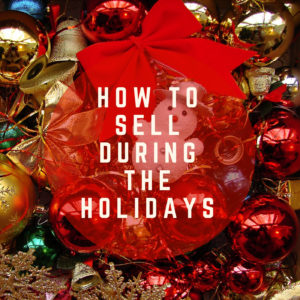 What if you have to or want to sell your home during the holiday season? What do you need to do differently?
It might be daunting to sell your home during the winter months. But here's some advice on how to adjust to selling this time of year.
Decorations
Be aware of how elaborately you're decorating both the interior and exterior of your home. Some people might be deterred by decorations that appear very religious or very gaudy.
Cleanliness
Winter makes it easy for snow or mud to be brought into the house on shoes. Make sure to clean up frequently. Additionally, pay attention to the outside of your home, such as tree branches that have been downed.
Pricing
Generally speaking, those seeking to buy a home during the winter don't want to do too much bargaining. Make sure to price your house very reasonably, and use online research to help you do so.
Scheduling
Holiday events can make it hard to schedule house showings. Try to be as flexible and accommodating with your schedule as you can. Leave as many dates free as possible.
Coziness
Cold weather means you need to make your house comfortable and cozy. Turn the heat up and select a scent that fits the season.
Pictures
Many houses are at their best during the warmer weather. Make sure to have pictures on hand to show how beautiful your property is during other seasons.
Videos
Sometimes it takes a little extra convincing to make buyers come out into the cold to see your house. One way to do this is by videoing a tour of your home.
Source: moneytips