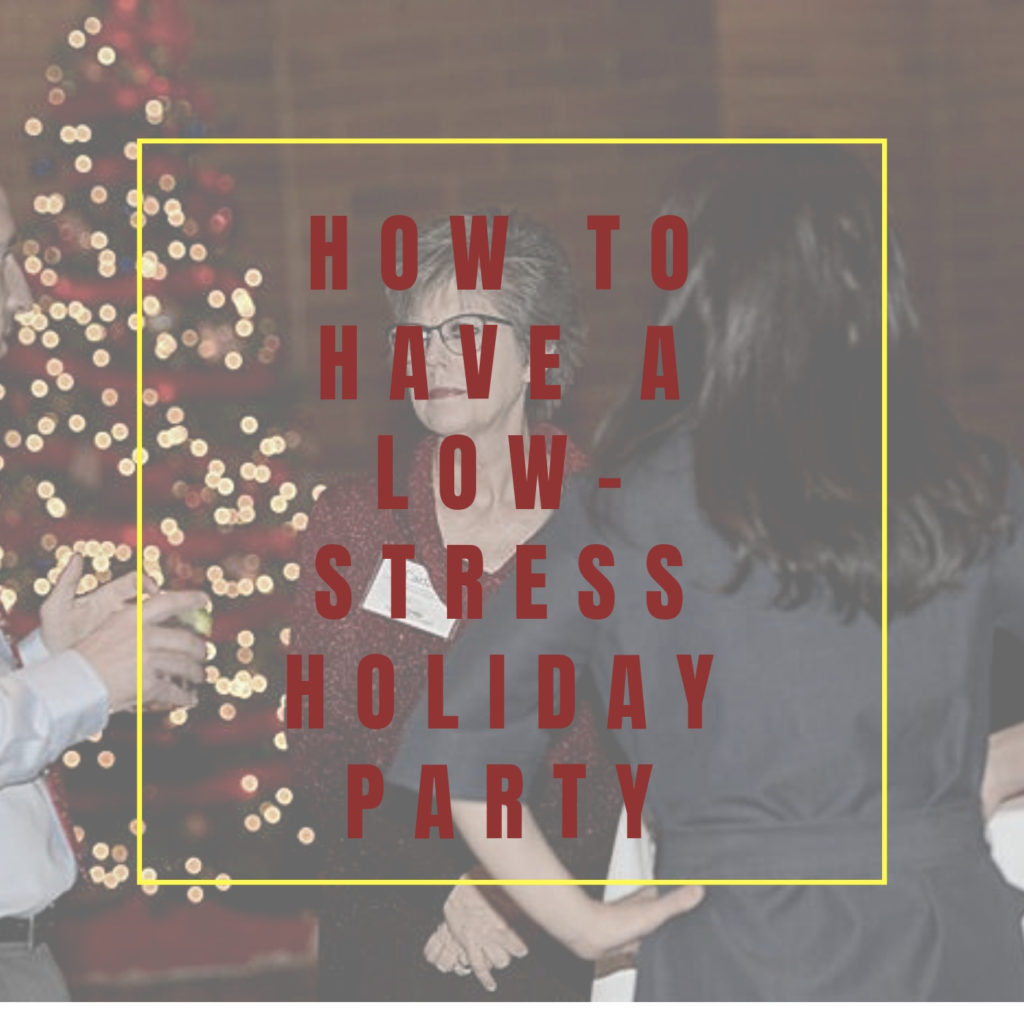 'Tis the season for holiday parties, but hosting your own can be stressful- it's tough to know where to start when getting everything set up.

With that said, the holiday season is meant to be relaxing, even if you want to host all of your nearest and dearest. Here are some tips for hosting a low-stress party!

Food

Plan for easy recipes that can be made in advance. Feel free to buy some extra dishes pre-prepared in store, and make sure to stick with finger-food so you don't have to worry about utensils. Try items like dips and puffs.

Libations

Don't worry about being bartender all night! Create drinks people can serve for themselves instead, like variations on punch or sangria.

Ambiance

Focus on the lighting. Avoid the overheads and go for amber votive holders instead. You can also use metallic accents to boost the vibe.

In terms of music, intersperse holiday tunes with popular music so you don't tire your guests out with holiday cheer. Check out some pre-made playlists.

Logistics

There are a few behind-the-scenes things to think about. First off, people are going to bring coats that you won't want to put on someone's bed. Rent a coat rack instead!

You're also going to have dishes. Instead of leaving all of the work for when the party ends, prepare a bin with warm, soapy water to deposit dishes in throughout the night.

Lastly, consider keeping a window open, as the immense amount of body heat will warm up the space quickly.

Concluding

When you want your guests to leave, start lowering the music and turning the lights on. Pack food in to-go boxes so guests can take things home. Do some basic cleaning after everyone has left, but do the bulk of it after a good night's sleep.

Source: REALSIMPLE