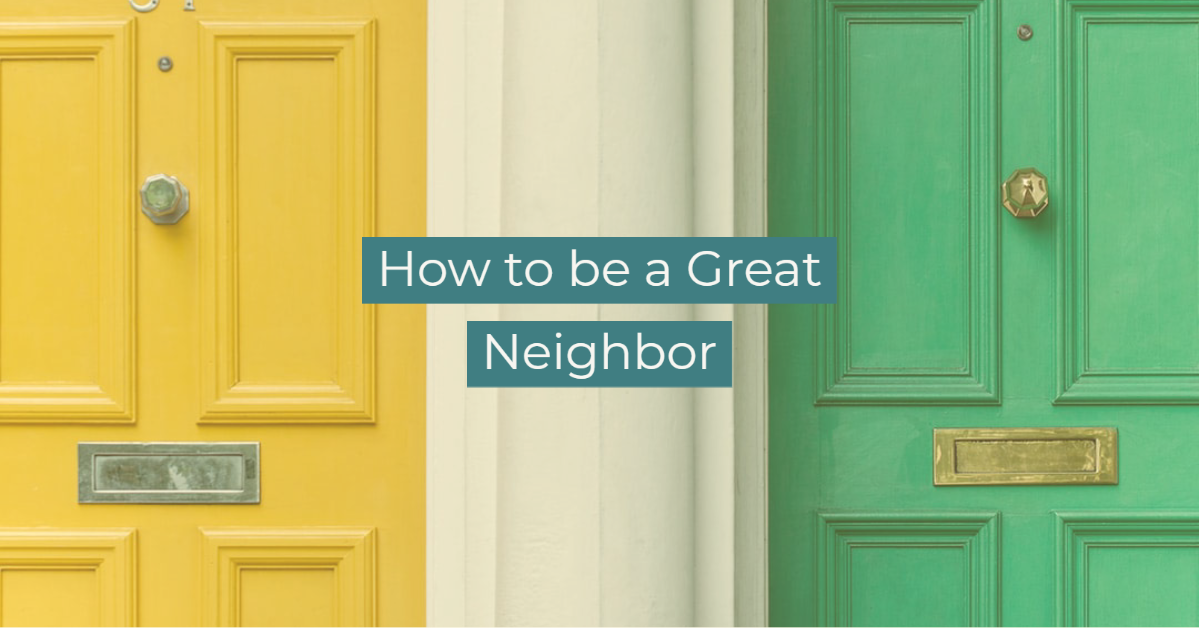 In order to live in a great neighborhood, and enjoy the comforts that come with being part of a tight knit community, you have to be a good neighbor yourself. There's no shortage of examples of bad neighbors in popular culture (think Homer Simpson), but what does it mean to be a genuinely good neighbor?
Here are some ways to build and maintain long-lasting relationships with your neighbors:
Share important information
Providing new neighbors with a "need-to-know" checklist is a great way to build a strong relationship with the people next door. If you know a great dog walker or housekeeper, give your new neighbor a sheet with their contact information.
Be a responsible pet owner
If you have pets, you'll need to keep them in check in order to keep your neighbors happy. Start with pet etiquette 101: clean up after your pooch.
Invite them over
Consider coordinating a community-wide project that neighbors can participate in together. Live by a senior citizen? Assemble a group of neighbors to help spruce up their yard or hang holiday lights.
Don't Gossip
Avoiding gossip is a central component of being a good neighbor. There's a difference between being a good and bad gossip, though- if a neighbor's mother passes away, for example, communicating that news to other neighbors so people can attend the funeral is good gossip.
Source: Washington Post