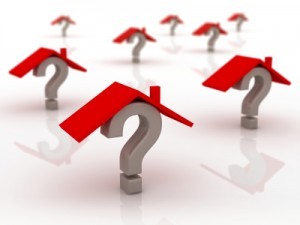 National Association of Realtors Chief Economist, Lawrence Yun predicted in November that we'd see a 15% growth in housing prices over the next three years, yet he was concerned about the housing affordability in this coming year. Yesterday's announcement from NAR that housing affordability was up to 194, breaking the previous record of 186 in 2011, should help allay his and your concerns.
Clearer lending regulations, moderate job growth and continued low mortgage rates are contributing to buyer strength and confidence. NAR is predicting that nationally, the index will be about 160, which means the average median household will have 160% of the income needed to purchase a median priced house. In Cherry Hill, New Jersey's three zip codes, the median home prices are $186,000 (zip 08002), $270,300 (zip 08003) and $184,300 (zip 08034). Cherry Hill's collective job growth has increased 1.58%. The potential for home sales to increase by 10-15% is very real. More qualified buyers vying for smaller inventories will help push those numbers.
What this means for you, as a Buyer, is that now is the time to act. There are 204 active listings on the market in Cherry Hill as of today, between the prices of $180,000-$280,000, which includes single family homes & townhomes. Statistics from our local multiple listing service, Trend, shows that from December 2012 to date, the average original list price of a home was $253,580 and the average sold price was $232,568. Savvy Sellers now know to price right. With this realization, some are also seeing multiple offers on their homes. Good pricing leads to quick inventory turnover.
All of these factors point to greater recovery in our area. More qualified Buyers seeking affordable home ownership will see their dreams realized in our market this year.
Related Posts
Located on over 4.7 acres of lush grounds, this historic home features…

Kitchens and baths still reign as King & Queen of the home…

Featuring 19 Maison Pl. in Voorhees, NJ 08043 Buying your first home…