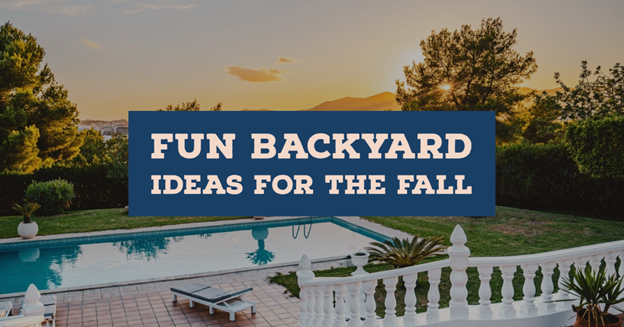 Summer may be over. The pool cover may be on. But autumn doesn't mean abandoning your backyard for the warmth of your home. There is still a lot of outdoor living to be done.
Hot tubs, outdoor saunas, outdoor video and sound systems, and fire pits add to the feeling of homeyness. Business owners of these backyard extras say, since the pandemic hit and people are home more, they are as busy as they have ever been during the pandemic, and are working overtime just to keep up with demand.
Hot tubs, saunas and plunge pools
Hot tubs can sell between $5,000 and $20,000, with average sale prices around $12,000. Owners often buy a hot tub when they are doing a complete makeover of their backyards.
Also selling? Saunas, both installed inside the home or outside. Temperatures are maintained around 180 degrees inside the sauna.
For those outside, going from the heat of the sauna into the coolness of the autumn (or even winter) air is invigorating.
Outdoor audio and projectors
For many, music is a must when entertaining. An in-ground audio system will give a pitch-perfect surround sound for any size backyard. Projector technology has come a long way and is compatible with many streaming services and devices, such as Apple TV. Of course, less expensive and non-professionally installed systems are available online.
Fire pits
Having a fire pit in the yard not only adds warmth, but it is also reminiscent of cuddling around a campfire roasting marshmallows on a cold night.
Permanent stone or brick structures can cost anywhere from $2,000 to $3,500 depending on the extras. Most people opt for wood-burning pits, because of the natural smell of the smoke and it is less expensive. But propane and natural gas hookups are also big sellers.
Outdoor heaters
Those heat-throwing outdoor patio heaters seen at restaurants are available for home use, too.
Cost can range from $200 to $600 and beyond and can be ordered online or picked up at local hardware stores.
The larger patio heaters at 40,000 to 49,000 BTUs can throw off heat from 6 to 9 feet. Small ones would mean sitting closer to the heat source.
Source: Newsday