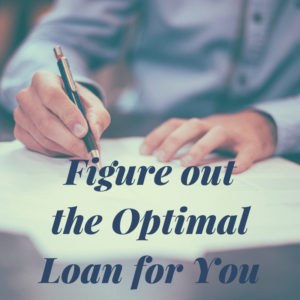 Many prospective homebuyers need to take out loans in order to finance their new home, but not all mortgages are one-size-fits-all. It's important to know your options and select the one that's most suited to your financial needs.
Here are some tips for figuring out which loan type will work best for you:
When you're sticking around
If you intend to spend a long time in your new home, you should look into fixed-rate loans. The benefit to this type of loan is an assured consistent interest rate throughout. However, the interest rate will likely differ based on how many years you will be paying the loan.
When it's a temporary arrangement
If you think you'll only be living in your new home for a few years, you should look into adjustable rate mortgages (ARMs). Though the interest rates on these loans are initially fixed, they change as time goes on in relation to the benchmark interest rate; this means the rate can go either up or down.
When you're a first responder or teacher
The Good Neighbor Next Door program offers certain advantages to first responders and teachers in the pursuit of revitalizing specific communities. The program sells homes for half of their listing prices, as long as buyers commit to a 36-month habitation.
When your dream home has a large price tag
If your desired home is very pricey, you should look into a jumbo loan. This allows you to borrow more money, though these loans generally come with more requirements.
When you can't make a down payment
If you can make monthly payments but are unable to make an initial down payment, you should look into two options supported by the US government: one from the U.S. Department of Agriculture, which is applicable to people moving to rural areas, and one from the U.S. Department of Veterans Affairs, which is designed for members of the military and their families. Both are zero-down.
When you can afford a small portion of the cost
If you can afford a bit of the cost, you should look into loans from Fannie Mae and Freddie Mac. They collaborate with lenders to offer 3% down options.
When you have low credit
If your credit score is above 580, or as low as 500, consider securing a loan from the Federal Housing Administration. The organization provides loans to people with medium to low-level credit scores.
When you also have student debt
If you're saddled with student debt, you should look into loans from Fannie Mae and Freddie Mac. They have options that you may qualify for, as well as some that can even help you address your student debt.
When your new home needs a lot of work
If you're saving money by purchasing a "fixer upper," you should look into FHA's 203(k) and Fannie Mae's Homestyle Renovation mortgage. These options take into consideration the work ahead.
Source: Zillow