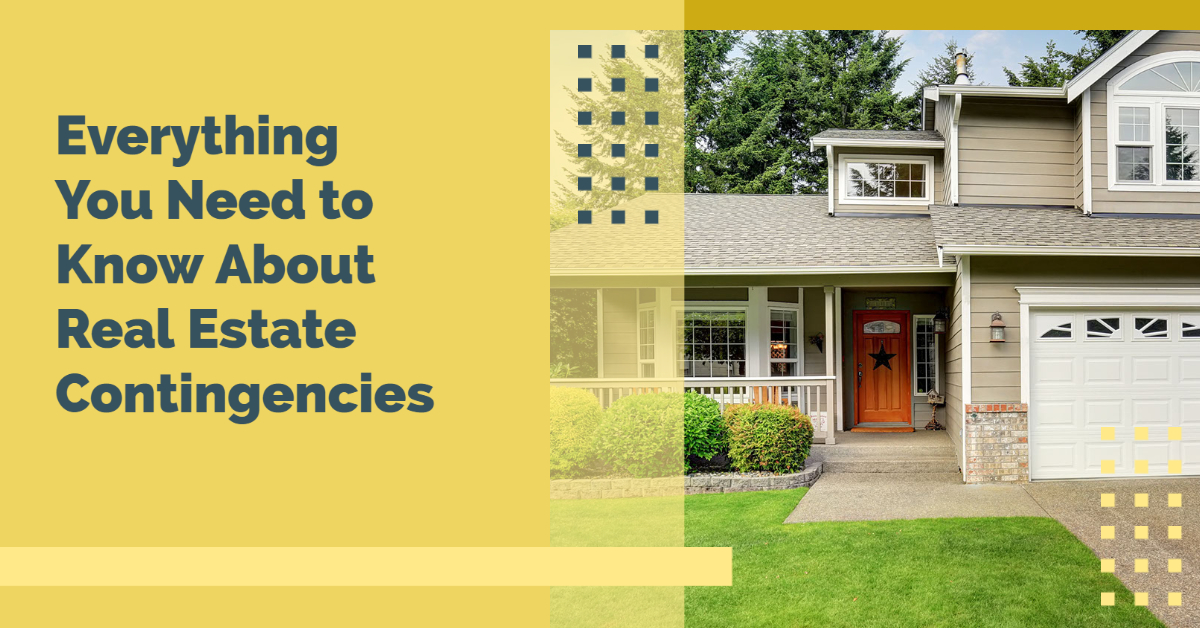 If you're in the process of buying a home you may have heard the term "contingency." These are clauses in your contract that give you an out if something unforeseen arises from the time you make an offer until you close. Real estate contingencies protect you from losing your earnest money if you walk away from the transaction and can give you leverage when negotiating with the seller.
Most real estate transactions include contingencies. In fact, 98% of buyers said they included a contingency in at least one of their offers, according to the Zillow Group Consumer Housing Trends Report 2022. Contingencies work to the buyer's advantage, so they might include multiple contingencies on their offer. On the other hand, in competitive markets, buyers might waive all contingencies to appeal to the seller and gain a competitive edge.
What is a real estate contingency?
A real estate contingency is a part of the purchase and sale contract that details specific, measurable conditions that must be met by a preset deadline to successfully advance the deal. If the conditions are not met, the buyer can choose to terminate the contract.
Real estate contingencies come in a couple varieties. A "hard contingency" requires you to sign off physically, but a "soft contingency" simply expires at a certain date. If you need to cancel the contract because of a contingency, your offer should include the precise method to notify the seller. Your agent or real estate attorney can guide you through this legal process.
What is a contingent offer?
A contingent offer is when a buyer makes an offer to purchase a home, but reserves the right to back out of the deal, with their full earnest money deposit, if the conditions of the contingency clause are not met.
Common real estate contingencies
While drafting your purchase offer, a good real estate agent will balance the market value of the property, the local bidding competition and tactics to appeal to the seller while protecting your investment with real estate contingencies. Some contingencies are unavoidable; if you plan to purchase a home with a mortgage, your lender will likely require an appraisal. An appraisal contingency and a financing contingency protect your earnest money.
Here are some contingencies you may encounter while buying a home:
Disclosure contingency

Inspection contingency

Appraisal contingency

Financing contingency

Home sale contingency

Kick-out clause

Title contingency

Homeowners insurance contingency

Homeowners association contingency
Source: Zillow