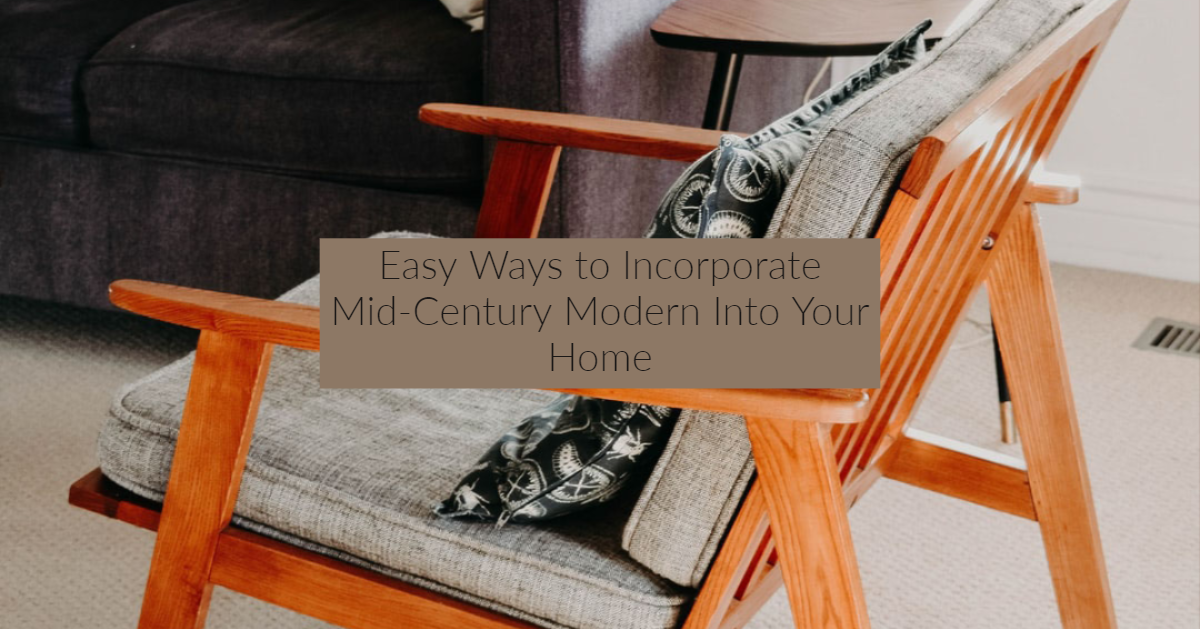 Despite it being the year 2019, the nostalgic pull of the ingenious architectural designs of the 1950s is bringing us back in time. Homeowners are flooding the real estate market, hunting for unique mid-century modern gems, and there's no better way to boost your house's value than by incorporating the classic design style into your home.
Here are some easy ways to incorporate mid-century modern into your home:
Bring wood back
Most of today's furniture is made of engineered pressed wood, so let real wood take center stage via the high-quality furnishings of the 1950s. You can find modern-made replicas in home furniture stores and online, many of which are reasonably priced.
Do Your Lights Right
Unique pendant lights and fixtures aren't only functional; they are remarkable pieces of sculptural art. Look around at online artists custom-making these architectural lights, and remember: mid-century modern is not a matchy style, so you don't need to find sets. 
Furnishings
Look to flea markets, vintage shops, and unique modern furniture designers who mimic mid-century lines for mid-century legs, bold graphic fabrics, and clean lines.
Mirrors
Regardless of the style of decor that you opt for, mirrors are the perfect design accessory. A sunburst mirror is an icon of the mid-century modern style, and you can find plenty of replicas or originals online or in stores.
White Paint
Most mid-century homes had walls coated in white paint, allowing the high-quality furnishings to take center stage. Be proud of the craftsmanship of your home and furnishings, and let white paint allow the rest of the room to show off its lines.
Source: freshome