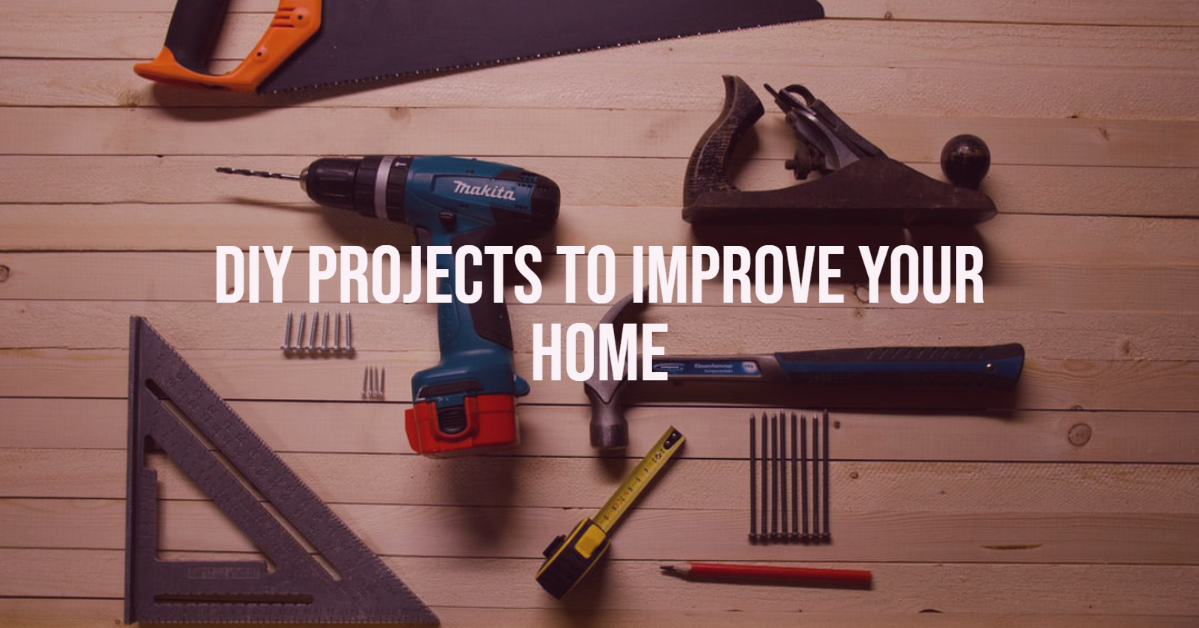 Like many homeowners, you may have considered a home improvement project in the past, only to fall short on inspiration or time. Nearly half of all homeowners say their biggest challenge around home improvement is finding DIY time, so you're not alone.
Since most of us are spending much of our time at home, now can be a good time to channel some of that cabin fever into a project that infuses your home with new energy- or even adds to its value.
Here are some DIY projects you can tackle on your own:
New faucets
Attention to detail is key for this project, as you don't want to flood your kitchen because you didn't turn off the water valve. No previous plumbing skills are needed, though, and a shiny new faucet can generate a lot of pleasure for a little effort. 
Light fixtures
Few things can change a room's atmosphere as quickly as lighting. Swapping out an old fixture for a new one can provide a mood for any occasion. 
Fire pit
This is an excellent project to tackle with your kids. The sales price premium on homes with fire pits is 2.8%, according to Zillow, and the process may be easier than you think.
Cabinet refresh
Updating your kitchen doesn't have to involve major renovations. Changing out the door and drawer pulls, painting your cabinets, or removing cabinet doors can help to create a whole new look. If you have too much wall space and too few cabinets, consider installing open shelving from scratch.
Barn door
Swapping out a traditional swinging door or closet slider for a barn door that glides on a rail can give your room a striking look, as well as open up space and change the furniture possibilities. You'll need a few tools and another pair of hands to get it done, though.
Source: Zillow