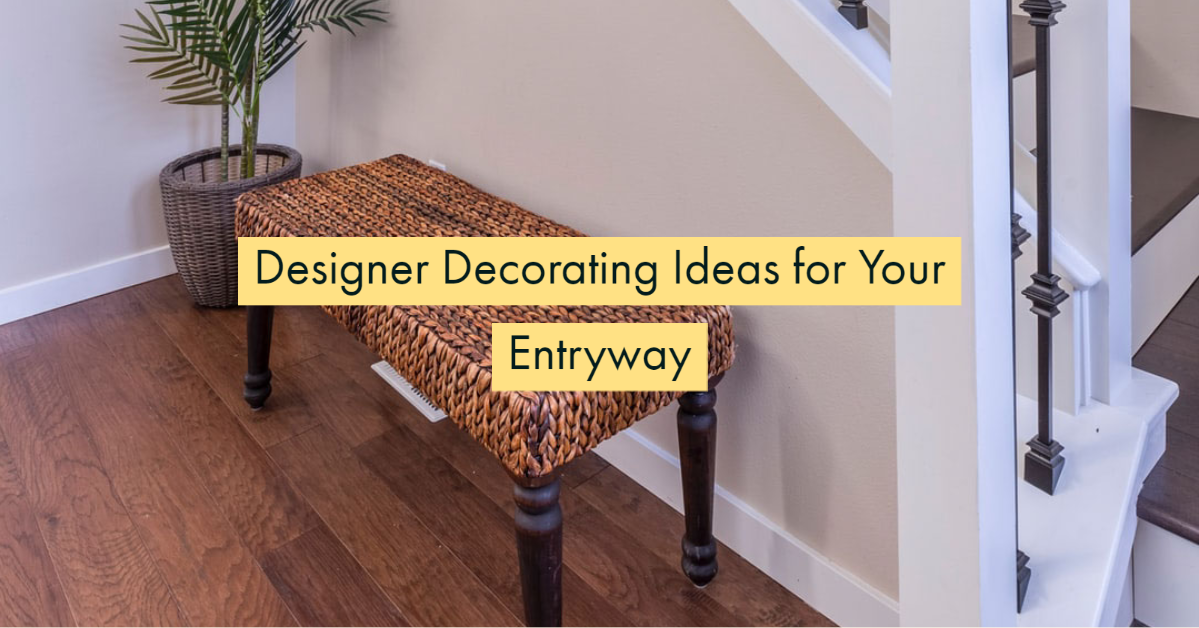 If you ask any designer, they'll each tell you the same thing: stepping into your home should be an experience. If you're not inspired when you walk through the door, it's time to shake things up. 
There's no question that the pros know how to make a stylish entrance. Here are some of the best designer decorating ideas for your entryway:
Patterned Floors
Consider trading traditional hardwood floors for an unexpected pattern. The designs can also encourage flow, directing guests into the heart of the home.
Textured Runners
Area rugs are great for creating a warm welcome, but nothing draws people in like a runner. Using this type of rug can visually lengthen the walls and make your entryway seem larger.
Go Abstract
Abstract art gives you the freedom to play with your foyer's shapes and colors. Consider echoing the blues of a canvas in other accents, or complement the painting's bold brushstrokes with square furniture.
Geometric Mirrors
Mirrors tend to make narrow spaces seem larger and brighter. Choose either a round hanging mirror that will add height to the room or a set of squares that will elongate your space.
Multifunctional Furniture
Multipurpose accents are a great solution for a small or awkward space. A console table can double as a display for your favorite prints and books, while also providing storage for your keys and mail.
Source: HGTV