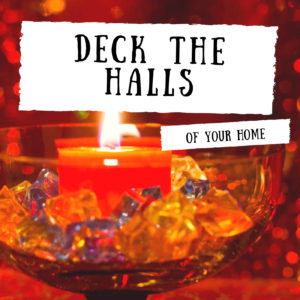 For some, Thanksgiving also means it's time to prepare for the holidays. If you're feeling the holiday or winter spirit, you might want to decorate your home.
Regardless of whether you celebrate Christmas or just want to embrace the winter spirit, use the cold weather as an excuse to do a bit of interior design. Here are some tips!
Start in advance
Don't procrastinate, or you'll find yourself stuck decorating the entire house in a very short amount of time. Instead, decorate a room or two per day, and start doing this early.
Maintain the color theme
Choose a color theme and stick to it. For some, this means neutral tones with a bright pop of color or metallics. Others prefer pastels and gentler tones.
Add some nature
Pieces of nature always make a home feel more cozy. Many choose to do this with a Christmas tree. But it could also be something less conventional: think tree trimmings, pinecones, or branches with fairy lights.
Use lights
Get creative when it comes to adding lights! Small twinkly lights are always a favorite, but you can also add pillar lights, lanterns, or candles.
Recycle
Make sure you're investing in decor that you'll be able to keep up through the winter, even when the holidays have passed. Unless you have red and green decorations, let your decor gild your home for the entire season.
Source: Zillow