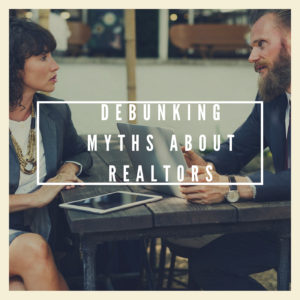 Buyers and sellers often enter the market with their own conceptions about real estate agents, from how we work to what the agency relationship is all about. Without getting too far into the weeds, it's worth pointing out that in any one real estate transaction, there are usually two agents: one for the buyer and one for the seller.
Here are five common misconceptions about real estate agents:
Their commission is always 6%
The entirety of the commission doesn't go into the pocket of either agent. The selling party generally pays it, and the commission is then split in four ways. A portion goes to each of the brokerages and each of the agents respectively.
You can't change agents
Some people think that once you select an agent, you cannot change your mind. Indeed, once sellers sign a contract with an agent and brokerage for a designated period of time, they may have to remain with that agent and brokerage. But they also may agree to release you prematurely if you request it.
In terms of the buyers, they are generally not obligated to their realtor at any point. In fact, they do not get paid until a sale is made.
But before committing to any agent, consider having a consultation with them, as well as researching reviews.
Buyers can use the same agent as the seller
A seller's agent is obligated to be on their side and fight for a price beneficial to that seller, so it'd be unfair to have one agent representing both the seller and the buyer.
Buyers should look out for an agent who is extremely well-versed in the local market. Additionally, they should have a wealth of experience in real estate negotiations.
All agents are the same
Some buyers seem to think that as long as they have any agent, they're set. However, it's important to have a good agent on your side, as they can find the right home for you at the right price.
The first thing you should do is look for someone who has spent a lot of time where you want to move. They will know the area well, in addition to the other agents there.
Having an agent means you aren't able to buy a "for sale by owner" home
A "for sale by owner" home (or "FSBO") is a home being sold by its owner without an intermediary. Contrary to popular belief, FSBO sellers often welcome buying agents, even going so far as to offer payment to said agent as an incentive to bring their buyer clients to the home.
Source: Zillow