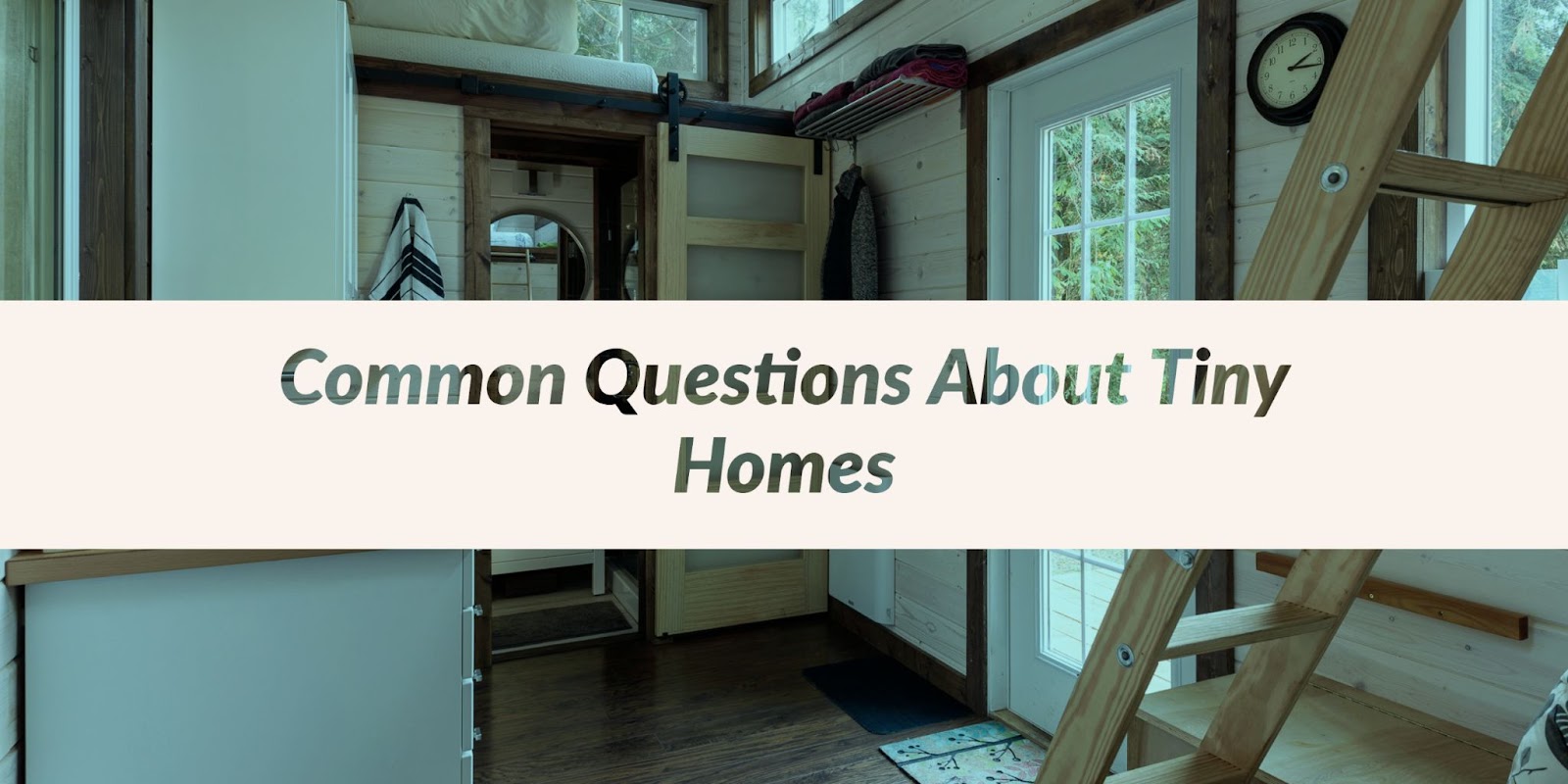 If you're captivated by the possibilities of living in a tiny home, as so many of us are, you may be wondering whether it makes financial sense to buy or even build one. A key question to consider: Do tiny homes appreciate in value? The answer depends on the type of tiny home, how it's made, and whether you own the land it sits on.
Aside from the charm and portability of living in a house on wheels, tiny homes tend to cost far less to buy and maintain than a traditional single-family home. Building one as a DIY project can generate even bigger cost savings over traditional homes while opening up possibilities for more varied and sustainable living.
The downside: Tiny homes on wheels, like trucks and cars, tend to lose value over time. This means you don't build equity as you might if you owned a traditional home. And given the restrictions on where you can legally park a tiny home, you may have to buy land to put it on and/or a vehicle that's able to tow it.
So, are tiny homes worth it? That depends on the lifestyle you're seeking, your budget, how you want to use the home, and your plans for buying a traditional home in the future.
What is a tiny home?
Generally, any home smaller than 400 square feet is considered a tiny home. For the purposes of this article, we're talking specifically about homes between 100 and 400 square feet that are built on a trailer or truck bed and are intended primarily for full-time living.
Dwellings that are built to remain on-site permanently — even tiny ones — are subject to local and state building codes. Tiny homes on wheels are subject to different rules and standards depending on how and where the home is built, and how it will be used.
Tiny homes can be used as backyard dwellings in some areas, but they're not technically accessory dwelling units, or ADUs, which are usually attached to a primary home or built on their own foundation on the same property as the primary home.
Some tiny homes are built by skilled craftspeople or established companies specializing in tiny home construction. Others are built by DIYers who pick up tips on the internet. DIYers can also build them from kits or according to pre-drawn plans.
The unfettered nature of tiny homes, and the incredible creativity they embody, are part of what makes them appealing to so many people. You can buy a homemade caravan built in someone's backyard, a Hobbit house, a professionally built two-level home equipped for off-grid living, or anything in between.
Because everything is built to a smaller scale, tiny houses can have high-end finishes. These include custom wood cabinets and doors that might otherwise be too expensive to install in a larger home.
What do tiny homes cost?
The homes themselves — separate from any land they might sit on — truly run the gamut. A broad internet search of tiny homes for sale shows you can buy an unfinished shell for less than $10,000. You can get a cabin with a loft for $55,000. Then there's the downsizer's dream, with all the luxuries of a bigger home, for $100,000 and up. The ultimate price depends on the finishes, the size and whether the materials are salvage or new.
Do portable tiny homes appreciate in value?
Generally, no. It's helpful to think of tiny homes on wheels as cars, trucks, travel trailers or even RVs. These are individual assets that depreciate over time. This means that while a traditional home may go up in value over time, a tiny home on wheels is likely to go down.
If you're taking out a loan to buy one, you should keep this in mind. You don't want to be in a position of owing more on the home than you can sell it for down the line.
Do I need insurance for my tiny home?
The type of insurance you need for a tiny house depends mostly on two things. One, are you going to live in it full time? Two, how frequently are you going to move it?
Some tiny homes on wheels are covered by RV insurance, which is primarily designed for travelers and requires homes to meet standards set by the Recreational Vehicle Industry Association. Others are covered by mobile home insurance or specialty insurance.
Given the popularity of tiny homes, lenders and insurers continue to look for new products to serve these customers.
What's the upside of tiny homes?
The benefits of a tiny home living include affordability, flexibility and getting by with less stuff.
Some tiny homeowners travel the country while working remotely. They live in wild places and enjoy lower, more stable housing costs while paying off student loans. Others park theirs on land they rent or own and build amenities like decks and gardens. Still others are drawn to the simplicity of living with less and living more sustainably. To them, a tiny home gives them the ability to opt-out of a consumer culture driven by bigger and better.
For some, it's a temporary respite or a novelty they eventually tire of. For others, it becomes a way of life.
Are there other affordable home options that appreciate like a traditional home?
Determined buyers have expanded their search to include all listed home types for sale including manufactured homes, townhomes, condos, duplexes — or buying a home in a vacation or retirement locale before their primary home or buying land on which to build or develop. While tiny homes generally do not appreciate in value, the abovementioned home types tend to appreciate like a traditional home.
Source: Zillow