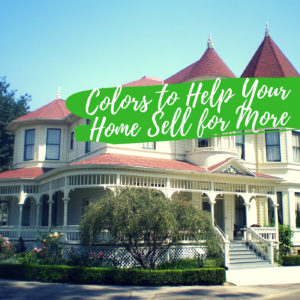 Colors impact how much a house can sell for- there's no question about it. Zillow has found that cool neutral wall colors sell for more money, and blues in particular can help a price go up by more than $5,000.
Not only can colors up a price, but they can also help a house sell more quickly. The wrong colors can actually inhibit a sale! Check out what colors placed strategically in your house can help you with your sale.
Kitchens
Kitchens should be blue or gray-blue. This will help your home sell for about a $1,809 premium.
Bathrooms
Bathrooms should be light blue or soft periwinkle. This can help your home's price increase by about $5,440 on average.
Living rooms
Living rooms should feel warm and cozy. Colors that help this are pale beige or taupe, as well as oatmeal. These colors can help your home sell for $1,926 more.
Bedrooms
Bedrooms are people's own personal niche at home. They should be between pale cerulean and cadet blue. This can facilitate a $1,856 premium.
Dining rooms
It might be tempting to paint a dining room white, but if you want to add $1,926 more, you should paint your dining room between slate blue and light gray blue.
Exteriors
Homes with "greige" exteriors sell for $3,496 more. "Greige" is a combination of gray and beige, and it's shown to be preferable to brown and tan.
Front doors
Navy blue doors help houses sell for $1,514 more. It's nice to have a color to break up the rest of the exterior.
Source: Zillow