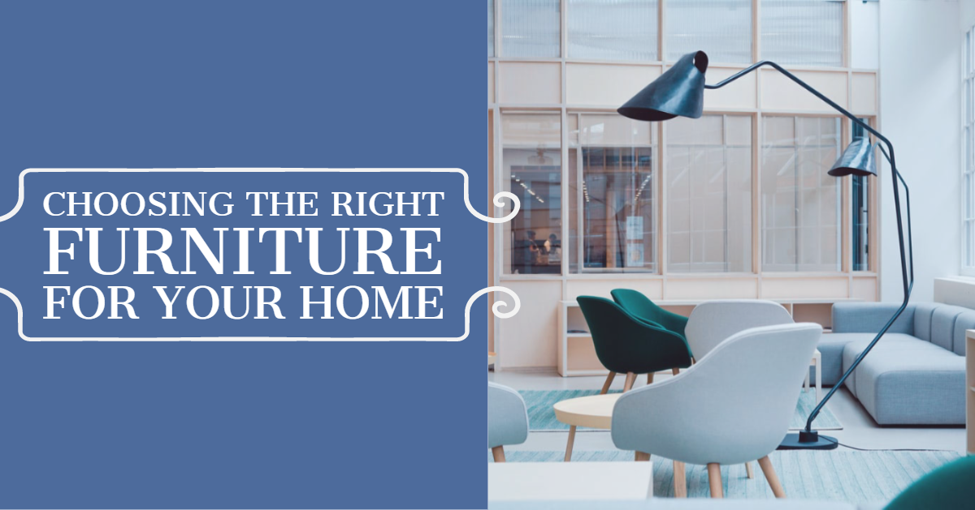 While choosing furniture for your home is exciting, it can also be stressful. Our homes are our places of refuge and we take pride in how they look. If you're caught in the Pinterest scrolling death-spiral, you're not alone. 
Here's the good news: there's no wrong way to design a home, and direction helps. Here are some tips to tap into your inner stylist.
Vibe Comes First
Ask yourself how you want those spaces to feel. Each of those feelings have corresponding colors, textures and shapes. Pick pieces that build the feeling you're aiming for- if you want your living room to feel cozy and lived-in, opt for soft fabrics, lamps for gentle lighting, and warm colors. If you want it to feel elevated and minimal, choose furniture with clean, sharp lines and accessorize with metal and marble pieces that'll add visual interest without crowding your space.
Use a Focal Object
Don't worry about achieving perfection. Focus on finding pieces you genuinely love and build your room around that best-loved piece. For instance, if your statement couch speaks to a Mad Men aesthetic, round out the space with teak furniture and mod art prints.
Play with Color
Whether it's setting a specific mood or accenting existing pieces of furniture, color can bring a lot to a space. Pairing neutrals like white, brown and beige with pops of bright colors will give off a mid-century vibe. Warm colors like yellow, red and orange feel cozy and personal, while cool colors like green and blue add a sense of calmness.
Use Double-Duty Storage
Adding elegant storage pieces will instantly lighten up your space and tuck away any clutter that you don't want guests to see. Gallery walls that feature a mishmash of art and photos, or accessory clocks like the Maris, are a perfect way to fill out the empty wall space above a sideboard.
Statement Fabrics
Look for unique fabric textures to add next-level depth that's hard to do with color alone. For example, a space with shiny-sleek leather furniture will feel a lot different than a living room full of plush upholstery.
Source: Article