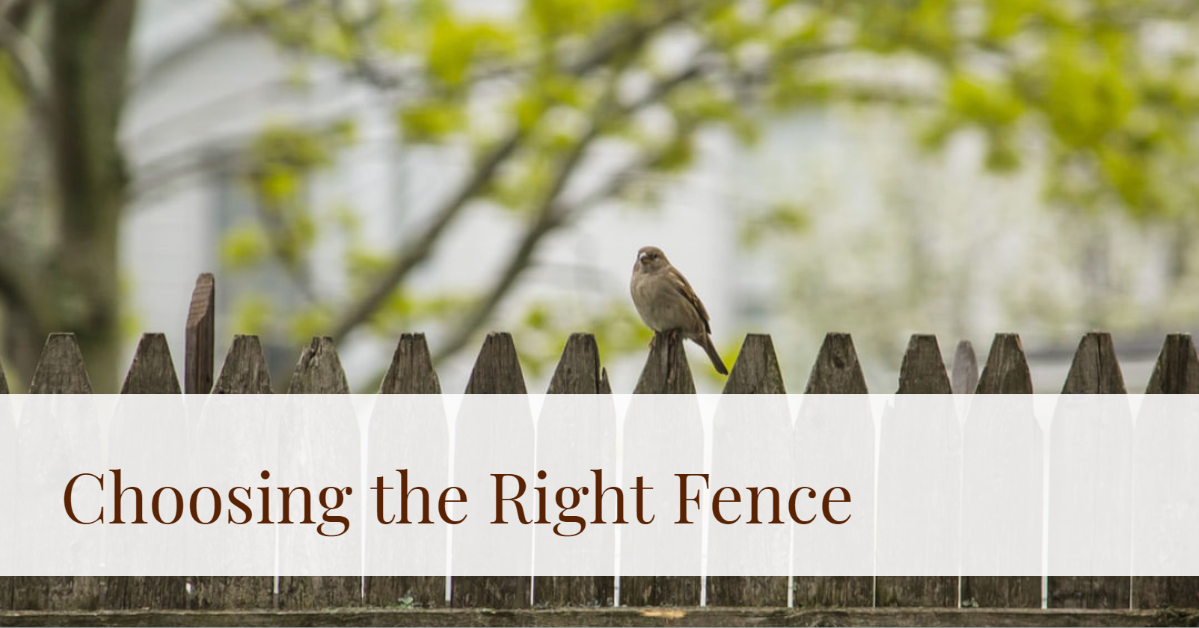 Whether you crave more privacy in your outdoor space, need to block chilly wind, mask a street view or secure your pool, installing a new fence can require quite a bit of research and planning to make sure it's exactly what you need. 
Here's the need-to-know info on choosing the right fence for your space and needs:
Privacy
If you're looking for true privacy, you'll want a fence with little to no space between boards. A closely spaced lattice can be nearly as private as a solid material when combined with the lush foliage of climbing plants.
Consider Stepped Design
If it seems like too much to have a tall privacy fence all the way around your yard, consider going with a stair-step design to get privacy just where you need it. As an example, you could have a tall section of fence around your seating area and hot tub, with lower fencing near the lawn.
Going Gateless
If you're more concerned with ease of access than security, consider forgoing a gate altogether and instead placing several offset fences to allow room for a path while blocking the street view.
Shield Wind
If you don't want to lose the light or a grand view, but still need to block strong breezes, consider glass. If you're not concerned about blocking a view, any privacy fence with few to no gaps between boards will work.
Security
Anyone interested in a fence for security purposes should consider installing one with taller height, a lack of places to grip, and a sturdy, lockable gate. Any security fence should be at least eight feet high, though you can add a few feet of trellis to the top of a six-foot fence instead.
Source: Forbes