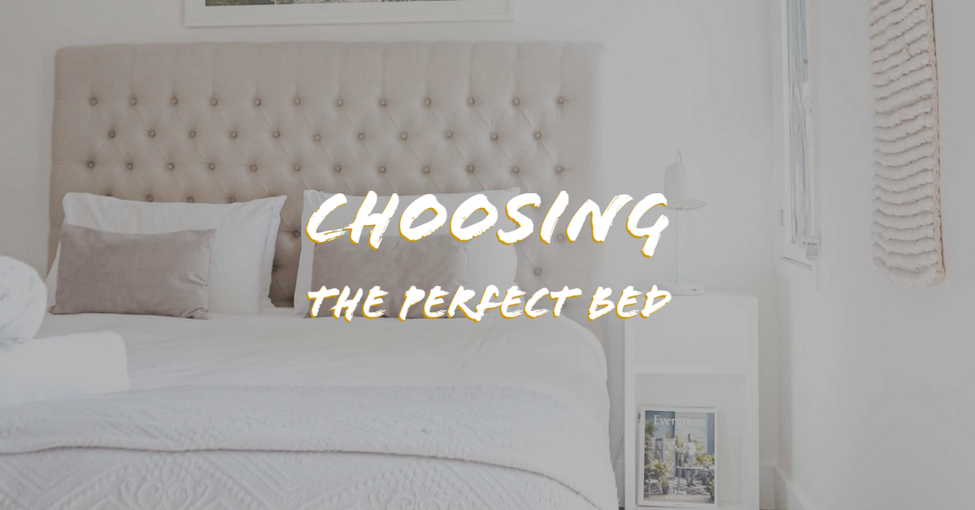 Most people spend a third of their lives in bed, which means it's crucial that you spend a good amount of time picking the right one. Having a poor bed can lead to bad backs, sore muscles and lost sleep, but having a better night's sleep in a better bed can add up to a better you. 
Here are some steps for choosing the right bed for your home and needs:
Don't Just Look, Lie
It's essential that you try a bed before buying it. One bed isn't made for everybody, and people's requirements for support differ depending on their weight and build. 
Choose Together
If you're going to be sharing the bed with a partner, you need to choose it with them. This way, you'll both be able to lie on it and ensure it's large (and comfy) enough for the two of you.
Consider Storage Beds
If you're lacking sufficient room for a big wardrobe, or don't know where to put spare sheets, consider an ottoman bed. These give you plenty of space to store your personal belongings in an easy, convenient way.
Room to Spread Out
If you have a reasonably large bedroom and your partner is always taking up space in the bed, consider investing in king or super king beds. You can even opt for an emperor bed if you want more room and comfort.
Consider Your Back
If you're concerned about your back health, spring and slat beds may be your best bet. A good bed should respect the size, shape and specific needs of the sleeper. If your back often troubles you when you're lying down, for example, choose an adjustable bed and sleep in a position that's comfortable for you.
Source: Dreams