Are you looking for something to do with your family over the 4th of July holiday week? BestofNJ.com has put together a list of fireworks and activities throughout South Jersey by town and date: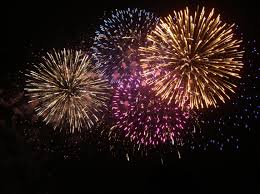 Saturday, June 29, 2013 Medford's 2013 Independence Day Celebration & Fireworks Display will be held at Freedom Park in Medford Township on Saturday, June 29, 2013 from 2:00 p.m. until 10:00 p.m. Celebrate during the day, experience the fireworks at night! Event attractions and entertainment includes: Kid's Activity Zone with Inflatables, Games, Races and more; Kid's "Firecracker' Stage – continuous entertainment 2:30 – 6:00; Main Stage – Live Music, Veterans Medal Ceremony, DJ and more; Beer Garden, Food Court, Vendors, Fireworks Display and more. Admission is free, donations are encouraged and accepted. Wristbands for Kid's Activity Zone are $5.00. Free wristband for any YCamp alumni wearing their YMCA Camps Ocky, Matolly or Stockwell t-shirt. The rain date for the event is Sunday, June 30.
=====================================
Cherry Hill NJ Fireworks
Wednesday July 3, 2013: Cherry Hill sponsors a community festival annually to celebrate our country's independence with live music from "No Commitment", hot dogs, ice cream and fireworks of course. The festivities are held at Jonas Morris Stadium and Michael J Santarpio Field at Cherry Hill High School West. The celebration begins at 7:00 PM. The music starts at 8:00 PM and the Fireworks go off at 9:00 PM. For information call 856-488-7868
Find more information @ Cherryhill-nj.com
=====================================
Shamong NJ Fireworks Festival @ Valenzano Winery:
Wednesdy, July 3, 2013 Valenzano Winery will host their second Fireworks Festival at their festival grounds on Old Indian Mills Road in Shamong. The event will feature live music and a DJ, convenient parking, entertainment for the kids, low altitude fireworks, food vendors, kids entertainment, pony rides, a craft show and Valenzano wines for sale by the bottle. Gates open at 5:00 pm. The fireworks will be staged at sunset and the event runs until about 9:30. Adult Admission is $10.00 each and anyone under 21 can get in for $5.00. Tickets can be purchased at the winery before the 3rd, online, or at the gate the day of the festival as long as there are spots available. Ticket sales are limited. Special party tent rentals are available.
=====================================
Washington Township: Concert & Fireworks
Wednesday, July 3, 2013: Washington Township will host a fireworks display and concert at the Washington Lake Amphitheater on Tuesday night at 7:00 p.m. The fireworks are scheduled for 9:00 p.m.
=====================================
Camden: Waterfront Freedom Festival & Fireworks
Wednesday, July 3, Thursday, July 4, Friday, July 5 & Saturday, July 6, 2013: Camden is expanding its celebration of our nation's independence this year with 4 full days of festivities. On Wednesday there's a Let Freedom Rock Concert featuring Heart with Jason Bonham's Led Zeppelin Experience. On Thursday there's a Fantail BBQ on Battleship New Jersey, on Friday there's another BBQ and a Patriotic Brass Ensemble on the Battleship, live music in Wiggins Park and family fun all day long. On Saturday, there's more family fun and music in Wiggins Park, more BBQ on the Battleship, cocktails and a front row seat for the Adventure Aquarium's Waterfront Fireworks Spectacular.
Find out m
Find out more @ BestofNJ.com Blast Press Release
=====================================
Collingswood NJ Fireworks & Concert:
Thursday, July 4, 2013: Collingswood has a wide array of events scheduled for the 4th including: a bike parade in Knight Park, a patriotic decorating contest that the whole town gets involved in [town blocks, homes and businesses], water games at Roberts Pool, and a fireworks display. The winners of the decorating contest are announced during the fireworks ceremony and the winners get money to spend in their own hometown! Gates open at 6:30, the show starts at 8:00 and the fireworks are scheduled to start at about 9:15 at the high school stadim at 424 Collings Avenue.
Find more information @ Collingswood.com
=====================================
Monroe Township, Gloucester County:
Thursday, July 4, 2013 The fireworks are scheduled for sundown on July 4th, 2013. In previous years, the event was held at Williamstown Middle School Foot­ball Field.
Get more information @ The Monroe Township of Gloucester County Website
=====================================
Pitman: 4th of July Run, Parade & Fireworks:
Race & Fireworks on Thursday, July 4, 2013: Pitman hosts a variety of events to commemorate the 4th of the July. The 33rd Annual Pitman Freedom Four Mile begins at 9:15 on Wednesday morning. The race goes on regardless of the weather and every runner receives a race t-shirt. The Borough of Pitman is having fireworks on the Fourth of July at dusk. They will be launched from Alcyon Park, over Alcyon Lake. The best place for viewing is at Betty Park on Cedar Avenue, or on West Holly Avenue, which will be closed to traffic. The rain date is July 5 at dusk.
=====================================
Evesham Township NJ Fireworks, Fun Run & Parade:
Thursday, July 4th, 2013: Evesham Township goes all out to make a big event of the 4th. The day starts early with the Marlton Mayor's Cup race and ends with a fireworks display late that night at the local high school. Other Events include a parade, a bike parade and a community celebration before the fireworks. The 1 Mile Fun Runs and the 5K Marlton Mayor's Cup take place at 8:30 AM between Main Street and Cooper Avenue in Marlton. The Bike Parade is a great activity for the kids. It features bike riders up to grade 5 and parents pushing babies in strollers and wagons. All participants are encouraged to be creative and decorate their cycles as best as they can. The July 4th parade starts at 11:00 AM along Main Street from Maple Avenue to Bettlewood Road. It features live music, community groups and military grand marshals and refreshments. The community celebration begins at 7:45 and features paratroopers, a military tribute and refreshments. The fireworks cap off the day at 9:45. The rain date for the fireworks is on Saturday, July 6th.
Get more information @ the new Evesham Celebrations Website
=====================================
Florence Township NJ Fireworks & July 4th Events:
Saturday, July 6,2013 Florence New Jersey is proud will be staging their fireworks on Saturday, July 6, 2013 @ 9:10 p.m. at the back of the municipal building which is located at 711 Broad Street in Florence.