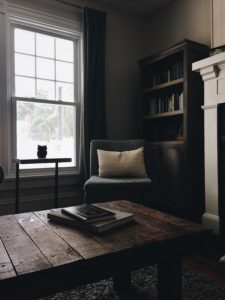 If you're looking to buy a home, you're not the only one. Last year, roughly 6 million existing and new homes were sold, so it's safe to say that the market is competitive. Don't worry – there are plenty of choice options to consider; the chances of you finding something you'll love are very high. However, there are a few important things you should keep in mind as you seek out that special property you'll eventually call home.
Do Your Homework
The most important steps you can take on the road to homeownership happen before you start visiting perspective properties. Figuring out what type of home fits you best, what features you can't live without, the loan amount you can get, and what mortgage you can afford are all things you should have in mind when you first shake hands with your realtor. This knowledge will make the home buying process more efficient, as you won't be wasting time looking at properties that ultimately won't work out for you.
Communication is the Key
Homebuyers spend plenty of time dealing with a realtor, which makes sense. After all, a realtor is going to be the one guiding you through the tricky world of home buying. Because of this, it is important that you establish a solid line of communication with your realtor early in the game, and don't be afraid to pepper them with any question you may have. Remember, they are here to help you.
Having a clear line of communication is your best line of defense against certain types of scammers that unscrupulously gather realtor data and prey on unsuspecting people. A constant dialogue between you and your realtor will make any scamming situation stick out as fraudulent.  In some cases, you may even be able to turn the tables on the bad guys and report their behavior to a federal organization.
Don't Be Mild
Buying a house is an important life event and should be treated as such. Therefore, don't be afraid to be a little aggressive. Be the first person to make an offer on a home. Keep your eyes peeled for good-looking homes that are poised to hit the market. Also, be persistent every step of the way, from asking questions to being at the property every single time it's requested. This shows you're serious about homeownership. This goes a long way.
These tips won't necessarily make homebuying a breeze. It is still a tough, time-consuming process. However, if you conduct yourself with the right mix of diligence and persistence at every step, you may find traveling the path toward owning a home will be a lot easier than you may think.