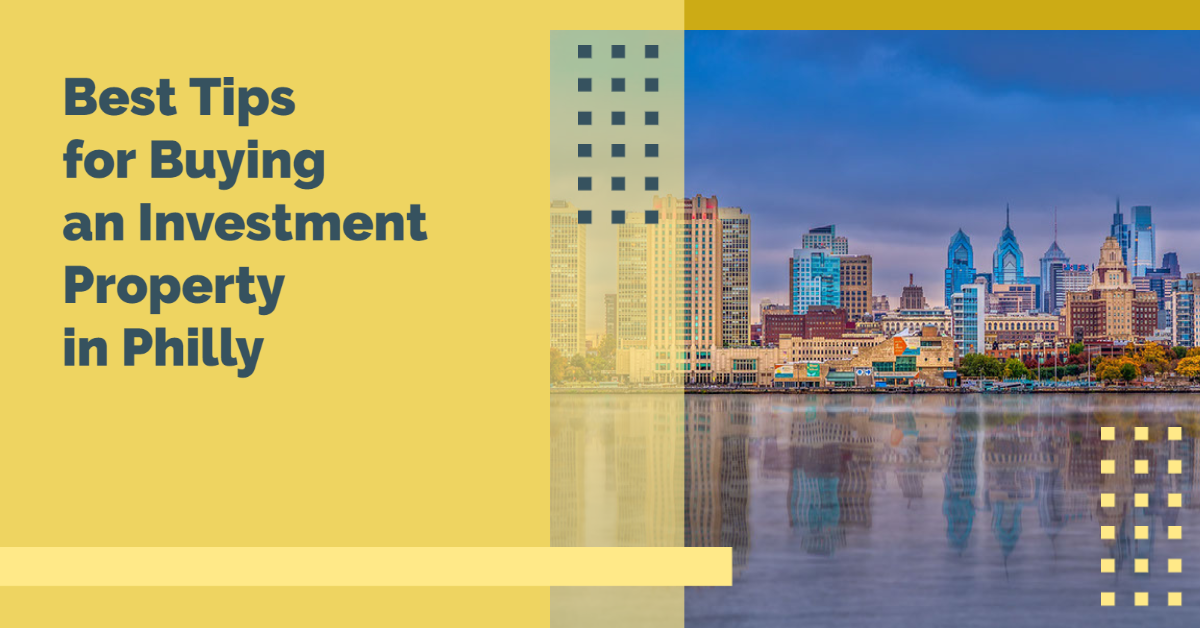 Are you thinking about buying your first investment property in Philly? Maybe you are even hoping to build a portfolio of properties to generate income and build your wealth over time.
If so, there are some additional topics to think about if you haven't owned or operated a real estate investment before. Owning an investment property has additional nuances compared to a primary residence.
To put you on a path to a successful investing strategy, here are five tips to consider when purchasing an investment property in Philly.
Know your Philly market
Wherever you invest, it's crucial to study the local market to learn the price points for both rentals and homes for sale. As properties become available, study the listings, read the descriptions, analyze the photos, and try to think about how much work the property needs (if any) and how much it can rent for as-is or if you were to put some funds into renovating it.
Look at the street view and surrounding areas on a map. Is the property near amenities such as a grocery store, restaurants, or transportation? How is parking? The more you know, the better you'll be positioned to make a decision when the right property comes to market.
Track the sales data in a spreadsheet. This will enable you to compare your estimates for value against actual sold prices when the information becomes available to the public (usually a few weeks after closing). Sales data helps create a strategy enabling buyers to feel confident when closing a deal on a property. You'll know the "back of the envelope" math and will be able to assess if you want to make an offer on a particular parcel.
Build a pro-forma
A good financial model, or pro-forma, helps investors analyze prospective transactions to make a sound decision. Pro-forma models are robust spreadsheets with multiple variables that allow buyers to toggle inputs that will tabulate investment metrics such as IRR, MOIC, cash-on-cash yield, etc. Ask your broker for a sample pro-forma!
Pro-forma financial models will have inputs for rental growth (how much rents will grow every year), expenses growth, vacancy and collection loss, cap rate expectations (going in and exit caps), loan and mortgage terms, rates, and costs, etc.
But buyers must remember that a pro-forma is an estimated guess about what will occur in the future. And this is what real estate investing is — buying a property because you believe that rents will grow and the surrounding areas will improve to provide more value.
Be patient, play for the long game
Like anything in life, real estate investing is not a sure thing. Rents increase and decrease, neighborhood amenities improve or fall into disrepair, and areas see population changes. That said, hard work, time, and patience will most likely pay off.
Keep in mind that investment properties are more illiquid than residential homes, so it is best to be well-capitalized and financially prepared to weather the inevitable difficulties that will arise. Your income may suffer some short-term gaps, but expenses like insurance, taxes, and mortgage will not be a surprise each month, regardless if you have tenants or income.
Expect to spend money and do some work, so be sure to budget for expected and unforeseen situations alike.
Plan for property management
Will you collect rents, pay all expenses, and interface with the tenants when they need things to be fixed? After a tenant moves out, you have to turn the unit, meaning touch-up paint, cleaning it thoroughly, repairing any structural or cosmetic issues. Do you have a list of contractors you can call if the HVAC goes out in the coldest days of winter or if there is a plumbing issue in the middle of the night?
It is best to interview and keep in touch with service providers and contractors so you can rely on them when appliances break. Alternatively, working with a property manager will make your life easier. The manager handles all interactions with the tenants, spearheading all repair work and collecting rents. Many managers generally charge around 6% or even up to 8% of gross income, so buyers must account for this cost.
That means on a property bringing in $3,000 per month, expect to pay $180 – 240 or so per month for property management. While the cost is high, good property managers are your eyes and ears on the ground, helping you save money over the long run.
Source: Philly Voice