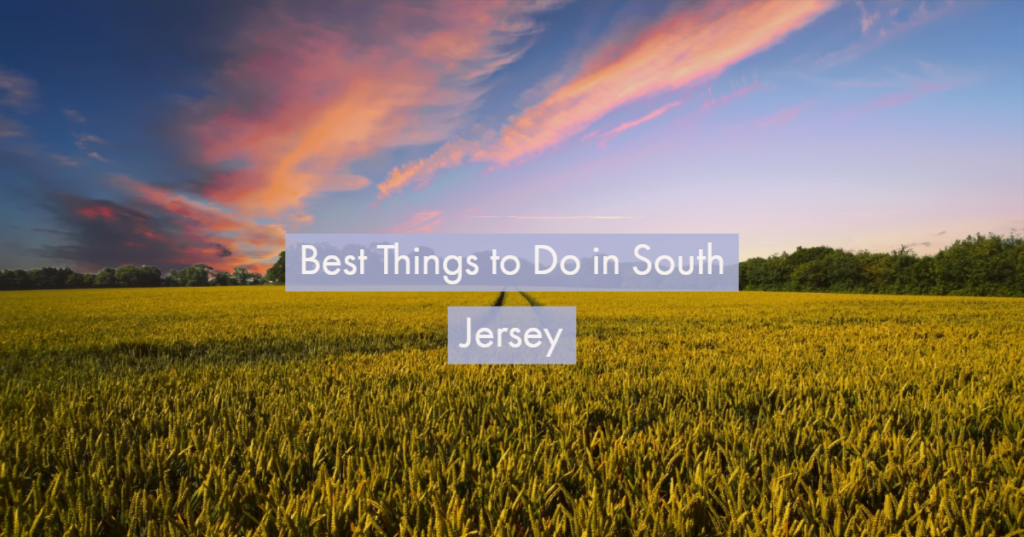 There's no question about it- South Jersey is home to many of the best attractions that make the state as a whole worth visiting. From amusement parks, to nature preserves, to museums, South Jersey is beloved for its history as much as the attractions it currently offers to the world.
Here are five of the best things to do in South Jersey:
USS New Jersey
Commonly referred to as "Big J" or "Black Dragon," the USS New Jersey is an Iowa-class battleship that was decommissioned for the last time in 1991 after 21 years in active service. The ship was then donated to the Home Port Alliance in Camden, and has since been modified into a museum which is open to the public.
Campbell's Soup Factory
Take a trip to Camden to see the Campbell's Soup Factory where over 2 billion tins are produced and sold each year. The average American has at least six cans in their cupboards at all times, and it's not hard to see why. You can also take a guided tour or buy a bowl of soup at the factory's cafe.
Berlin Farmer's Market
Family-owned and operating since the '40s, the Berlin Farmer's Market is well-known as one of the best flea markets in the state. While it used to only offer livestock, there are now over 700 stalls and 85 stores offering a range of goods. Whether you want to visit the Caribbean stalls or the Italian pizza places, there's something for everyone.
Adventure Aquarium
This aquarium opened in 1992 and is now home to over 8,000 animals. Found in Camden on the Delaware River, it has a Penguin Park and a hippo habitat where you can see them being fed and put to bed.
Garden State Discover Museum
This beloved children's museum is found in Cherry Hill, and if you have kids, it's a must-see. The Garden State Discover Museum has a rock climbing wall, a petting zoo, a farm stand, and a number of make-believe attractions (from a theatre to a doctor's office), so kids of all ages can find something to enjoy. Check it out!
Source: Your RV Lifestyle