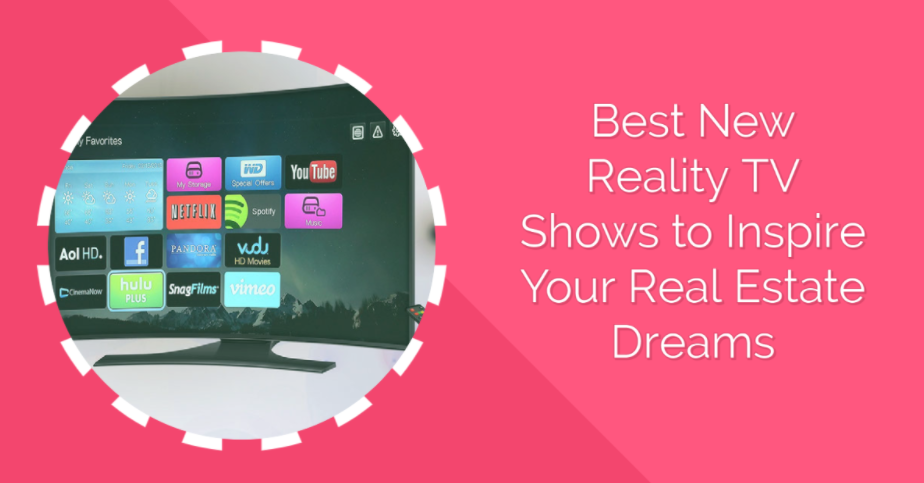 2020 was a tough year, but there was a silver lining: With so much time spent inside, people had a chance to really focus on their homes and make them as functional, comfortable, and beautiful as can be.
So it's a good thing we have so many great real estate reality shows on HGTV, Netflix, Bravo, and beyond to keep us not only entertained, but also inspired with tips to take our living spaces to the next level.
Whether you're a fan of "Property Brothers," "Flip or Flop," or some other favorite from the past, rest assured that many of these hits are returning next year. But 2021 also brings a slew of brand-spanking-new shows—with fresh faces and ideas—that you might want to add to your binge-watching repertoire.
Curious about what new shows you can enjoy in the new year? Check out these noteworthy picks (air dates listed if available), and learn which one (or few) is perfect for you.
'Ty Breaker'
Carpenter Ty Pennington rose to fame as the host of "Trading Spaces" and "Extreme Makeover: Home Edition," and now he's heading back to TV with his new HGTV show, "Ty Breaker," which will premiere on Jan. 11.
In this series, Pennington is joined by HGTV stars Alison Victoria ("Windy City Rehab"), Grace Mitchell ("One of a Kind"), and Sabrina Soto ("The High Low Project"), who rotate as the show's guest designers as Pennington helps conflicted homeowners decide whether to fix up their current home or start over with a new place.
This show is perfect for people torn between embarking on a big renovation or a big move, exploring the challenges and rewards of both paths.
'Home Town: Ben's Workshop'
Ben Napier is known for his HGTV show "Home Town," where he and his wife, Erin Napier, rehab old homes in Mississippi. In the show, Ben is always building custom furnishings to make the houses feel more like home—and now he's getting his own show where he'll get to focus on those crafty creations.
In this new Discovery+ series out on Jan. 4, Ben will be joined by celebrity guests as he shares his expertise in carpentry and craftsmanship. This show is sure to be a win for "Home Town" fans and carpentry buffs alike.
'Home Town Takeover'
It looks like the Napiers will have a busy 2021. In addition to Ben's new solo show, the couple will premiere a new HGTV series, "Home Town Takeover," where they renovate an entire town.
The town they chose for this season is the community of Wetumpka, AL, which has a population of just 8,278. That may be small, but transforming the whole neighborhood is nonetheless a massive undertaking. Take a look if you're curious about what goes into transforming the community outside your own front door.
'Frozen in Time'
"Frozen in Time" follows designer Dan Vickery and Maureen McCormick (who played Marcia in "The Brady Bunch") as they team up to fix old Southern California homes that are stuck in the past. They'll take homes that were built in the '50s, '60s, and '70s and modernize them—while still preserving their vintage charm.
Fans of stuck-in-a-time-warp old homes will love seeing them morph into modern marvels on Discovery+ on Jan. 4.
'Restoration Road'
Chip and Joanna Gaines are premiering many great new series on their Magnolia Network, but one—"Restoration Road"—stands out since it stars an old "Fixer Upper" friend.
The show follows Clint Harp, who's best known for his furniture creations on "Fixer Upper," as he travels the country in search of the most exciting restoration and renovation projects, like run-down barns and historic inns. It's a can't-miss for those interested in extreme fixer-uppers and beautiful destinations across the country.
Source: Realtor