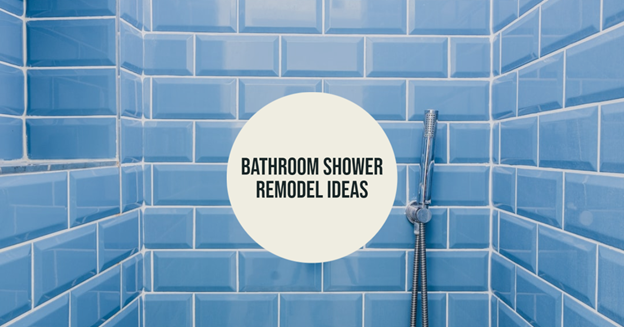 To trend or not to trend; that is the question. No one wants an outdated look after spending the time and money renovating a bathroom, but kitchen and bathroom remodels often stay with the home for around 15 years.
So how do you create a clean and classic design that still meets current trends? Take a look at these four shower remodel ideas for 2020 that will give you the flexibility to stay on trend while maintaining a look that is easily updated when needed.
Color
Whites and grays have been a centerpiece in home design for ages. They give the room a neutral base to work with that pairs well with trending accent colors, like coral pink or navy blue. You may wonder whether gray is neutral. By definition it is a blend of white and black, making it achromatic, meaning it is technically without color. 
Both white and gray can be warm or cool, depending on the specific shade you choose, so they can quite literally match everything. Choose a blend of the two colors throughout your bathroom design as your foundation from which to work.
Tile
Shower tile can be tricky to narrow down when there are thousands of styles to choose from. Ceramic tile is used predominantly in showers because it is durable, easy to clean, safe to stand on, and doesn't take in moisture. As tempting as stone tile or even glass may be, stick with what works best given the wet conditions of a bathroom so that your maintenance is reduced or even eliminated. Rectangular or hexagonal tiles of any dimension have stood the test of time, with rectangular subway tiles becoming popular over 100 years ago and still going strong today.
Shower Doors
All-glass walk-in shower doors allow for ease of cleaning, make the bathroom appear much larger, and create a higher-end look to your bathroom remodel compared to shower curtains. If you want to kick it up a notch, consider a doorless-style roll-in shower, which not only has a clean look but can also be handicap accessible. This roman-style shower has been around for centuries and will continue in popularity because of the functionality and aesthetics it offers.
Finishings
Built-in shower niches are a wonderful finishing to include in your next bathroom remodel. They allow for dedicated storage space for toiletries and soaps that offer a much better alternative than suction-cup-style caddies. Anything that can increase functionality and reduce maintenance will always stay on-trend.
Source: Fool.com