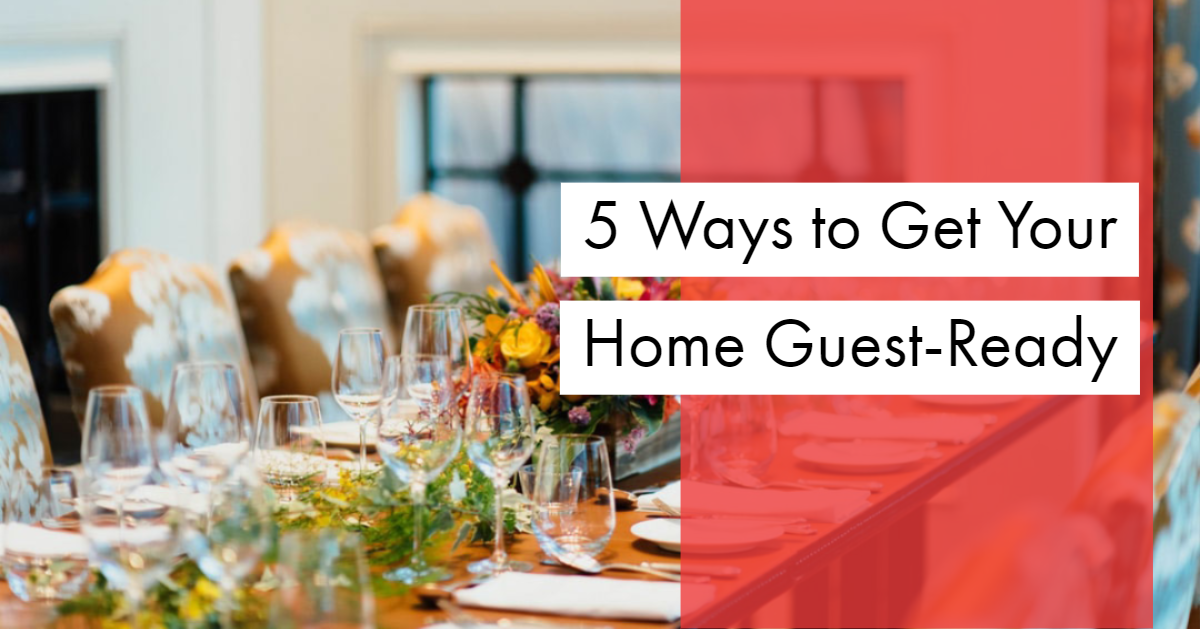 Hosting a gathering can be a ton of fun, but perhaps a bit stressful. You want your home to look its best, but now's not the time for major updates. You're likely busy enough getting ready for the event.
As you're preparing for a gathering in your house, you'll likely be busy enough just getting ready to host. Focus on the areas of your home where your guests will spend time. 
Here are a few tips to ensure that your home is ready for any gathering:
Lighting
With the sun setting early this time of year, it's important to ensure the entrance to your home is clean and well-lit. Install porch lights or replace the bulbs if needed, and cut back any shrubbery that is obstructing the walkway. On the day of your party, open the blinds so your guests can see into your warm home as they approach. 
The Bottom Line
If your floors are spotless, they make your whole house look cleaner. If you're unable to do an in-depth house cleaning before your gathering, make sure your floors have been cleaned before that first guest steps over the threshold. 
Brighten the Bathroom
If you're bothered by your bathroom grout, spray on some full-strength hydrogen peroxide, let it sit for 10 minutes, then wipe clean. That's it! Then, add some flowers, holiday decorations or pictures on the wall to further spiff up your powder room. 
Kitchen Appliances
Whether you're hosting a family dinner or a cocktail party, the kitchen appliances will be the workhorses of your gathering. Make sure all stove burners are working, that your oven is clean, and that the fridge and freezer are running at their optimal temperatures.
Make it Kid-Friendly
If you happen to have kids that are the same ages as your young guests, you're in luck. If not, consider adding touches that will make parents more comfortable and alleviate kid boredom.
Source: Zillow