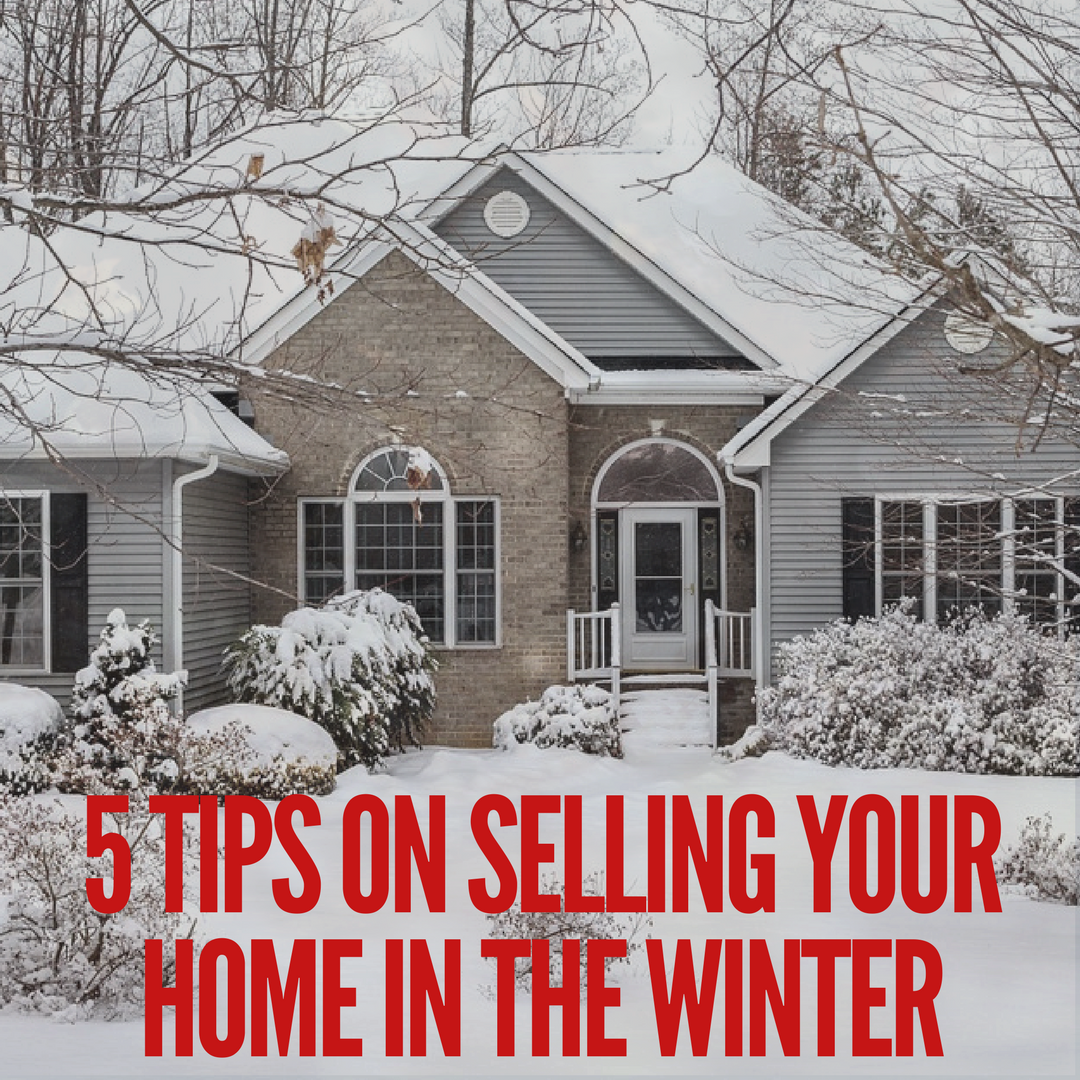 While the majority of homes are sold in the Spring and Summer, by no means is it impossible to sell yours in the Winter or Fall. Every season has its own unique set of advantages and disadvantages when it comes to selling a home, and the key to selling yours at the right price is to take advantage of the unique advantages at your disposal, regardless of the season.
Here's how to make the most out of selling your home in the Winter:
Improve Your Curb Appeal
Leaf and snow-covered sidewalks can make even the best of homes look dingy and poorly maintained. Use a leaf or snow blower as often as possible to keep sidewalks free of leaves, branches, and snow. Consider adding fresh mulch to garden beds, so they look as fresh as possible, and adding seasonal decor to your front porch.
Let There Be Light
Retract blinds and window curtains so there is more window coverage. This makes the windows look bigger and encourages more daylight to enter the house. Bring in extra floor lamps (or just move the ones you already have) and place them in rooms with dark corners to add some warmth to the space. Most of all, clean the windows. Not only does it add more brightness to a room, but also makes sure your home looks as clean as possible.
Deep Clean Your Home
Drafty windows and doors are definitely more noticeable on cold days, so make sure you take the time to weather seal or insulate doors and windows that need it. Make sure there are zero spiderwebs in the house, especially in less-used spaces like your basement. Polish your faucets and shower heads so they look newer than they are. Clean every nook and cranny of your home so it looks clean, fresh, and ready to move into.
Paint Your Home (If Needed)
Light-colored interiors reflect more light than their darker-hued counterparts. This can make all the difference on a dark, gloomy day where a brighter, larger-looking room is simply more obvious than in the summer. Painting your home in neutral colors can also make it more saleable, as it gives the buyer an easier opportunity to imagine themselves living in the space.
Embrace Coziness
Make your home look as cozy and inviting as possible by accessorizing the area with neutral colors and unscented candles for ambiance. If you have a fireplace, keep it clean and arrange your furniture so it becomes the most prominent feature in the space.
Source: HGTV